Project Description
Finland has 41 national parks, which are conservation areas. Visitor numbers of protected and recreational areas in Finland are growing, especially in national parks. In 2021, there were over 4 million visitors to national parks, which is 25% more than in 2019. However, visitor footprint and interactions with nature can hurt the environment and biodiversity. Citizens have a limited understanding of biodiversity and the impacts of recreation on wildlife and do not always realise the impact of their own, well-intended behaviour on nature. This project aims to promote sustainable use of protected and recreational areas, reduce visitor footprint, and support biodiversity targets by affecting attitudes and educating visitors and society at large.
The main questions to address were:
What kind of communications, guidance and support do visitors need to act sustainably?
How can the design of visitor experience promote sustainable nature recreation?
How can Metsähallitus strengthen visitors' nature connectedness and guide them towards sustainable nature recreation?
Read more about the process in the blogs!
This project was showcased during the 2022 Final Show.
Student Proposals
Nuuksio Collaboratory
project by Laras Zita, Marleena Halonen, Radhika Motani, Urlika Ura
Final report (PDF)
Presentation slides (PDF)
Video of presentation(15 min)
Growing nature-savvy visitors
project by Ninni Laaksonen, Sofia Wasastjerna, Xinyu Zhang,
and Mante Zygelyte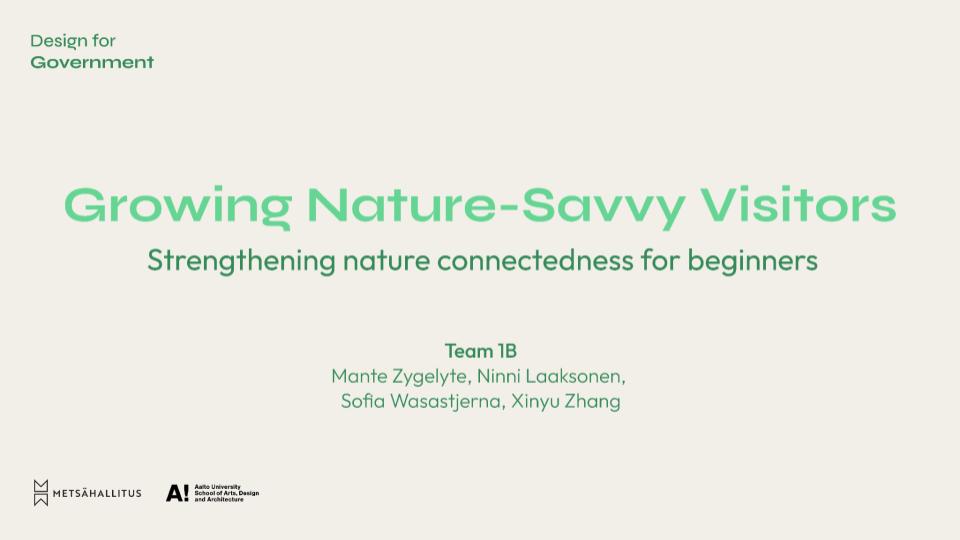 Final report (PDF)
Presentation slides (PDF)
Video of presentation (15 min)
Coffee Table for Biodiversity
project by Laura Monten, Kazuki Mori, Iines Reinikainen, and Kazuchiro Taira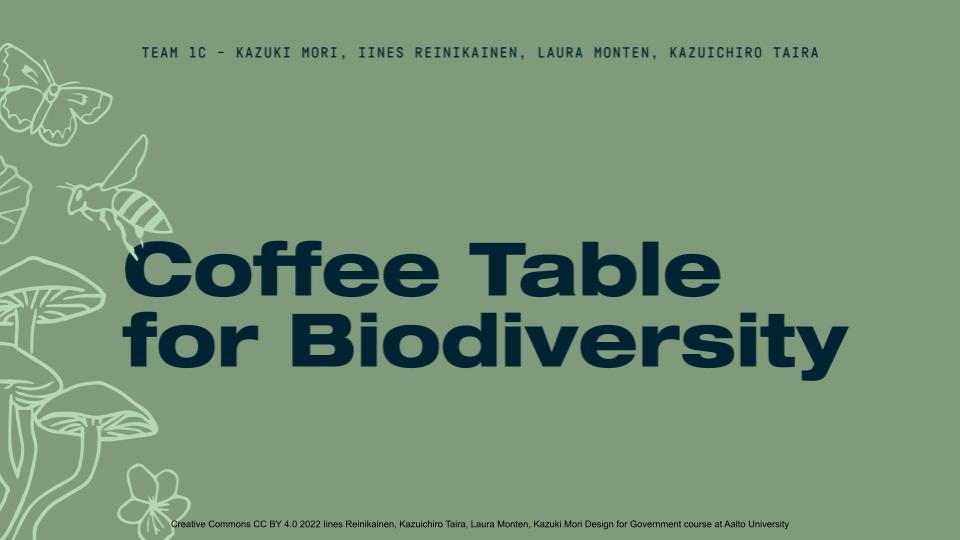 Final report (PDF)
Presentation slides (PDF)
Video of presentation (15 min)