This blog post reports on work-in-progress within the DfG course! The post is written by group 1C dealing with Metsähallitus and the Ministry of Environment's brief on 'sustainable nature recreation.' The group includes Iines Reinikainen from the Creative sustainability program, Kazuki Mori from the Collaborative & Industrial Design program, Kazuichiro Taira from the Spatial planning & Transportation Engineering program, and Laura Monten from the Collaborative & Industrial Design program.
Written by: Laura Monten
Introduction
Metsähallitus and the Finnish Ministry aim to promote sustainable use of conservation and recreational areas to minimize the visitor footprint and encourage sustainable behavior with the environment to prevent further biodiversity loss in these natural recreational places.
"Visitor numbers of protected and recreational areas in Finland are growing, especially in national parks. In 2021, there were over 4 million visitors to national parks, which is 25% more than in 2019. The pandemic brought more young people to the parks. In addition, more people come to national parks alone, and on the other hand, there are many first-timers." (Metsähallitus, 2022)
One of the goals that Metsähallitus shared with us is that they want to: increase awareness of the relationship between biodiversity and outdoor recreation. Visitors have insufficient understanding of biodiversity and conservation; better knowledge might enrich their natural experience and assist them in taking meaningful measures to counter biodiversity loss.
We decided to focus on three elements of the brief. The first one is biodiversity loss as it is rapidly increasing and can better the local conditions. The second is the Nuuksio national park. The national park is currently not environmentally sustainable because of the denisty of visitors compared to land. The last one: is regenerative actions as our understanding about sustainability is to minimize harm by making positive impact.
During our research, which consisted of systems mapping analysis, stakeholder mapping, interviews, and desktop research, we gained a lot of information on how this complex system and structure works. This brings me to share one of the insights we presented on the 3rd April during the Mid-term presentation, which we decided to take as the central focus point. Metsähallitus has not been able to offer opportunities for regenerative activities, even though regular visitors would like to participate. The reason is that there is no shared understanding about biodiversity between the different departments of tourism, education, and conservation, despite the positive mindset towards it.
Further development
So, how can we create a shared understanding regarding biodiversity within Metsähallitus? How can we ensure all the different entities are working towards the same goal? The next step in our project is to defin a design intervention to address these.
In this phase of our process, two weeks before the final presentation, we transitioned from the problem area to creating a solution. At this stage, we have to determine where to act to address the problem and select the appropriate design intervention to enact change.
As a product designer, I'm used to thinking in a way that an object will solve the solution. In some way, I now have to find out what is my role as a designer here. For example, changing behavior or nudging an organization is hard for designers. It's not what I am not used to doing. Instead, for this project I would be more likely to design the "objects", such as a workshop.
Policy-Lab
As a starting point we used the Policy-lab by Andrea Cooper (Fig. 1: Government as a system). It was very new to me, but I was very happy to get familiar with this tool!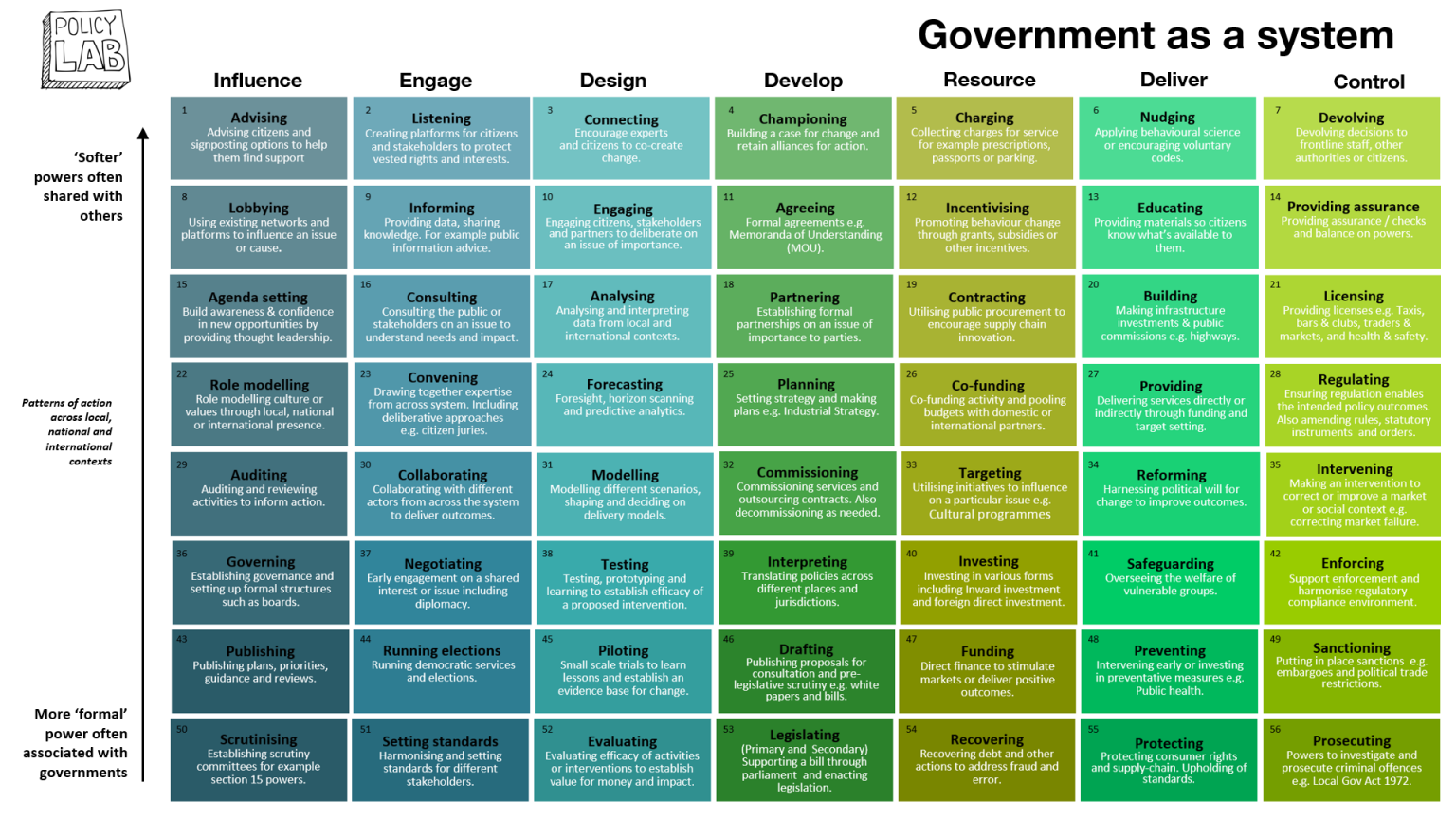 Fig. 1: "Introducing a 'Government as a System' toolkit – Policy Lab", 2022
This tool lists different interventions depending on what you want to achieve. For us, it was interesting to look at the categories of "influence", "engage" and "control" . The sections "governing", "planning", or even "collaborating" are interesting areas of action that we should explore too.
One of our ideas is to create a board. Of course, that's nothing new, but it's not about reinventing the wheel; it's about adjusting and tweaking. As a designer, it's my role to hack the system. See things differently, look at them from another perspective. I don't have any experience creating a board, it my first! So, one of the first things we have to do is to understand who is on the current board; How does the structure look? And understand the existing system before adapting the current one and adding new ideas.
Biodiversity board
The board would be responsible for biodiversity, that all the departments work towards the same goal. Specifically this means that it would be translated into a concrete action plan.
The composition of the board itself is something we're still deliberating on. When you quickly start to think about all the people, stakeholders that should be involved in the board it becomes a too big group. Therefore I suggested the idea of a panel. Keeping the board small and involving a panel which consists of people with different expertise and backgrounds would be crucial.
By keeping the board closed and within the company, you won't see what's happening outside of that bubble. The way to generate conversation is by inviting other people to the table; in our case it would be interesting to invite local representatives or activists even. The panel is responsible to reflect on the plan of the board and add some suggestions.
Facilitation
Another board – you might think. What will be different from the other ones? How do you make sure that all the board members interact with one another? Instead of following the traditional board meeting structure we would like to stir the dynamic by inviting a facilitator during the meeting. Someone that is a neutral and external party that will ask the participants to interact with each other. Our intention is to make space for co-creation. To be able to change the structure and dynamic of the traditional board meeting we have to offer them new tools.
Our design intervention starts to become more tangible week by the week, which makes us more comfortable – but there is still a part of me that feels insecure. To see if our idea would work and be viable, we had an interview with our partners at Metsähallitus. They were enthusiastic about our proposition. The feedback that we received from is that the context for a board is mssing board. Where in the Metsähallitus structure could it work?
What's next?
The next steps for the upcoming week for us is to map and create possible scenarios based on how we define the decision making of the board. I'm happy with the direction we're going and what as a group we have achieved.