Project Description
The Finnish Ministry of Finance has launched the Digitalisation and automation of life events and business events program to use life events as the new structure and mindset to digitalize public services and address the 2030 Digital compass (Digikompassi) goals. The program aims to define and digitalise approximately 40 of the most significant life event service packages by 2030. As public services funding is reduced in the future, there is a risk that the old population will be neglected and underserved. This project brief aims to identify key life events of retirement from the today and future generations' perspective and inform about the services, information flows and policy recommendations for a dignified old age. The project goal is to produce concrete scenarios that can guide the 2030 Digitalisation program work.
The main questions to address are:
What happens when you retire, and your social context stops? How to build a new meaningful life?
What is a dignified old age in the future?
What kind of (life) event (series) relates to old age, and what services does society need?
What policies can steer services to address future old-age life events?
What does the service provision distribution look like in the future of old age (public, private, third sector and the support network of the citizen)?
Read more about the process in the blogs!
This project was showcased during the 2023 Final Show.
Student Proposals
Digital Inclusion for a Dignified Retirement
project by Jisoo Kim, Shutong Zhang, Elena Amaglio and Iiro Torma
Final report (PDF)
Presentation slides (PDF)
Video of presentation (15 min)
Tomorrow Together
project by Uyanga Baasankhuu, Xiaolin Jiang, Regina Gensinger and Camila Hergatacorzian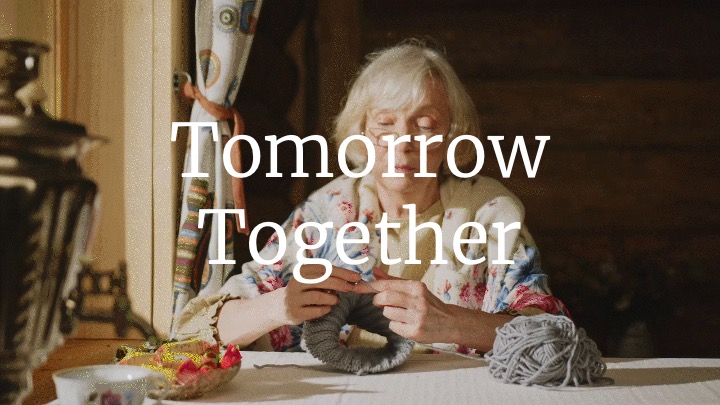 Final report (PDF)
Presentation slides (PPT)
Video of presentation (15 min)
Nudging Retirement
project by Myrta Brugger, Emilia Ahlroos, Martin Guyot and Tom Bos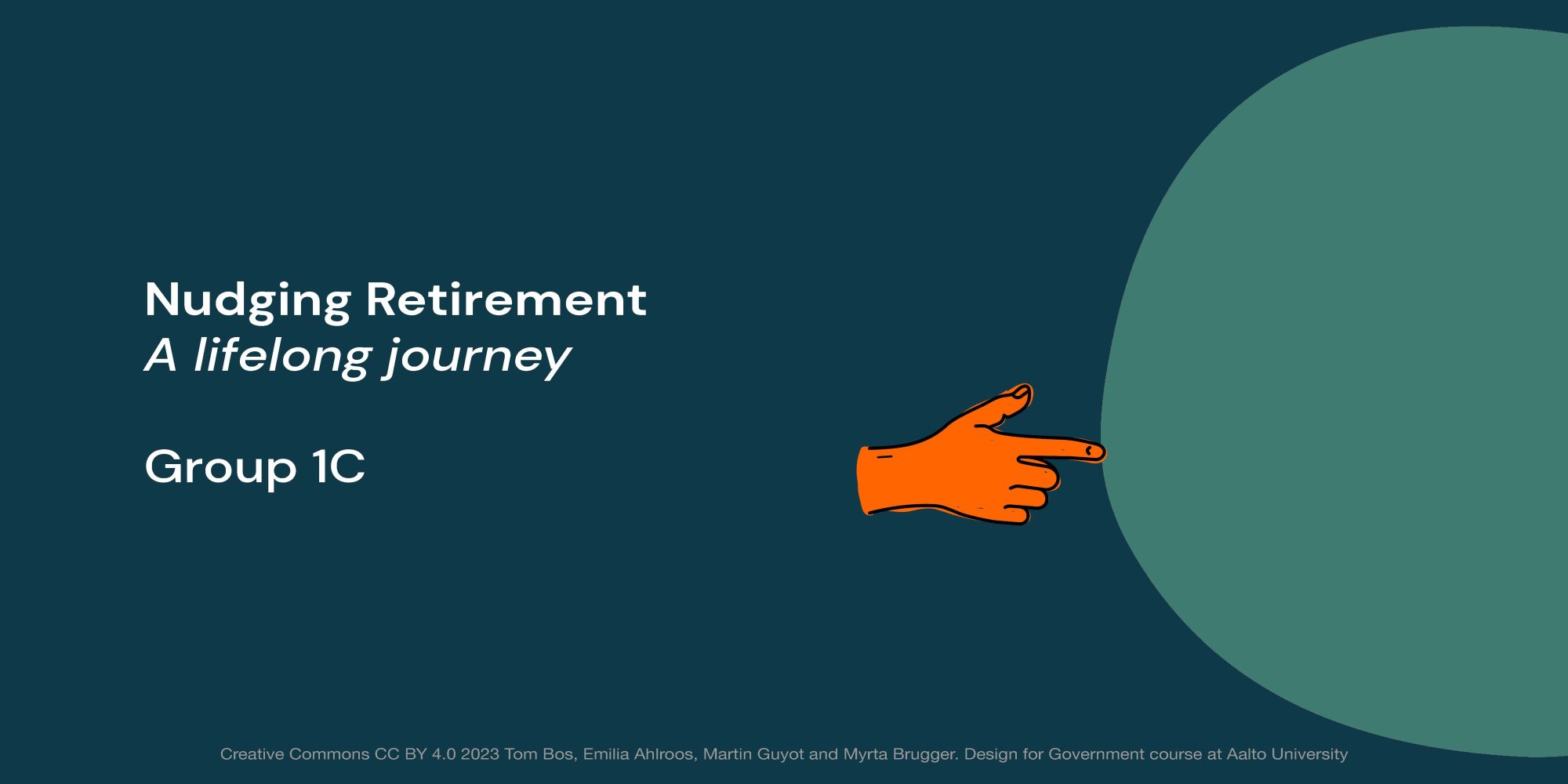 Final report (PDF)
Presentation slides (PDF)
Video of presentation (15 min)