Project description
Finland has an ambitious target to become carbon neutral by 2035. H'Climate education' is key to meeting ambitious national and municipal decarbonization targets in the future. In shaping the next generation of increasingly pro-active, responsible and climate-conscious citizens, education can indeed be understood as an important instrument for policy. Today, youth understanding of climate change and possible action vary widely by age and gender, potentially inducing personal anxiety and interpersonal tension. While relevant teaching materials exist for primary school education, there may be a lack of appropriate materials for older students. In addition, there are a number of promising extra-curricular initiatives. This project addresses a potential gap between governmental climate education aims and student experience within everyday learning environments and activities.
Read more about the process in the blogs!
This project was showcased during the 2020 Final Show.
Student proposals
Hinko
project by Zhengshuang Han, Noah Peysson, Rinna Saramäki, Jelske van de Ven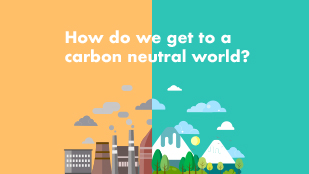 Climate Educators Network
project by Paula Ikonen, Aybars Senyildiz, Felix Zelck, Zhiwen (Wen) Yap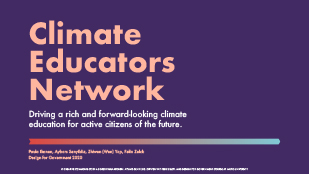 Carbon Neutral Generation
project by Aman Asif, Maddalena Galloni, Suvi Majander, Emma van Dormalen