This blog post reports on work-in-progress within the DfG course! The post is written by group 2B dealing with the Ministry of Finance's brief on Orchestrating public governance in employment services (TE2024) by focusing on the public servants' needs in the new reform model. The group includes Bhuvana Sekar from the Collaborative and Industrial Design program and Chloé Hartmann, Kaisa Roover and Topi Haapanen from the Creative Sustainability program at Aalto University.
Written by: Bhuvana Sekar
As a group of people with diverse backgrounds ranging from film, business, service, user experience and automotive design – our multi-cultural team is deep-diving into the project brief provided by the Ministry of Finance. The 14-week long project focuses on public servants' aspects in the upcoming Employment services reform by using people-centred perspectives to ensure a successful transition in 2024.
TE 2024 – What is this reform? And why is it happening?
Finland is undergoing multiple reforms in public services that will significantly change how public administration and services engagement works between state, regional and municipal levels. One of the reforms called the TE services reform 2024 looks at the transfer of employment and economic development services (TE services) to municipalities. The aim of the reform is to create a service structure that contributes to an increase in the jobseekers' employment trend and improves the availability, quality, effectiveness and diversity of employment services. By moving the services from TE offices into local municipalities, the reform looks to decentralise and bring the services closer to the customers. Going forward, the municipalities will possess the unique advantage of offering tailored, targeted and customer-oriented services, not just for the residents, but also to meet the needs of both the employers and labour markets in their local jurisdictions.
However, the personnel of fifteen TE offices merging into the 309+ municipalities involves some challenges:
Intertwined dependencies between the pilots (ongoing and upcoming) with competence development, specialisation and adaptation of the workforce across municipalities, TE offices and Kela.
Ensuring a balance and supporting the municipalities' individual ways of working and cultures
Building a new organisation while also training many newly hired specialists in the challenging roles of employment and economic development services.
Building a common organisational culture to avoid resistance to change from employees from various organisations.
Ensuring a secure, seamless and relevant flow of information, collaboration and communication between the partners
In this context, our project brief focuses specifically on understanding the needs of the public servants (workers from municipalities, TE state offices and Kela), who are the backbone of this reform and bringing them together to collaborate in a people-centric way – all by 2024.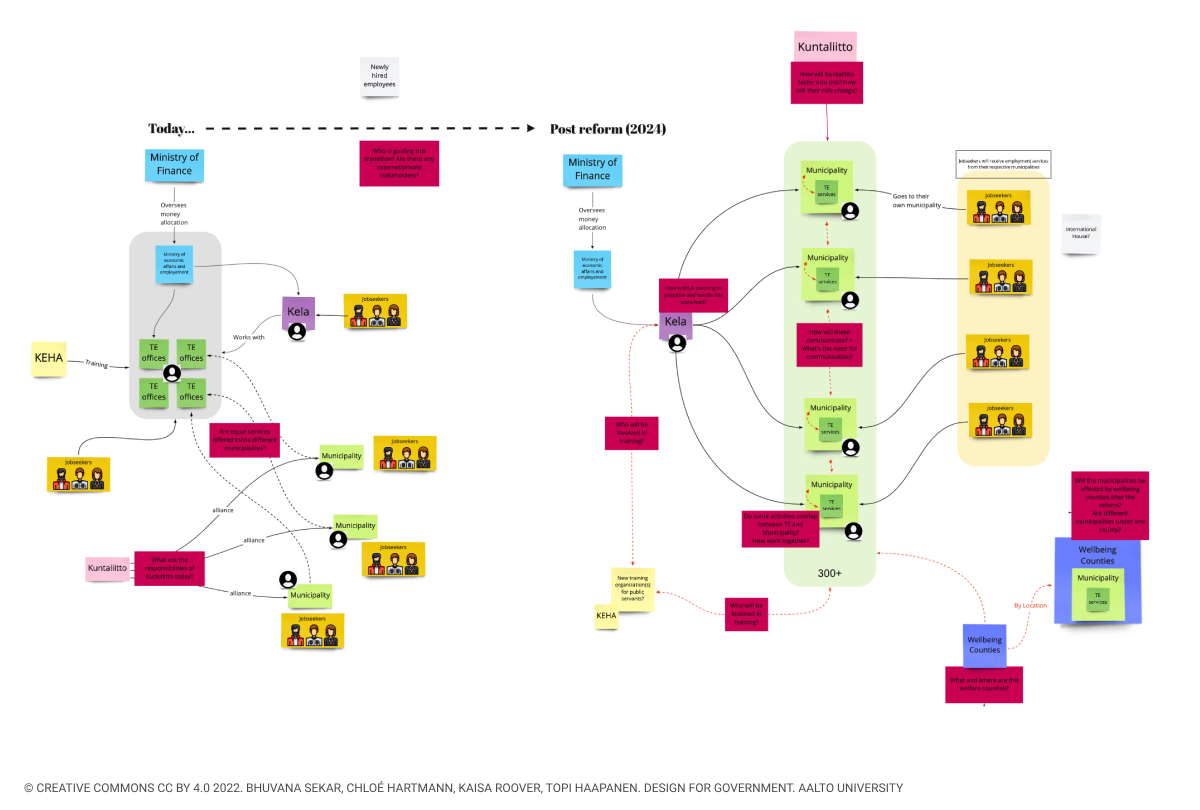 Figure 1: Mapping the situation today and post reform in 2024
Who is involved?
As expected in a complex governmental reform, there are lots of stakeholders involved in this project, namely – Ministries, municipalities, TE services, Kela, KEHA centres and Kuntalitto – all preparing to run this transfer together. For the front-line personnel involved in these organisations, especially in the TE offices, Kela and municipalities – this is going to be a major change and making it as smooth as possible will ensure the overall success of the reform.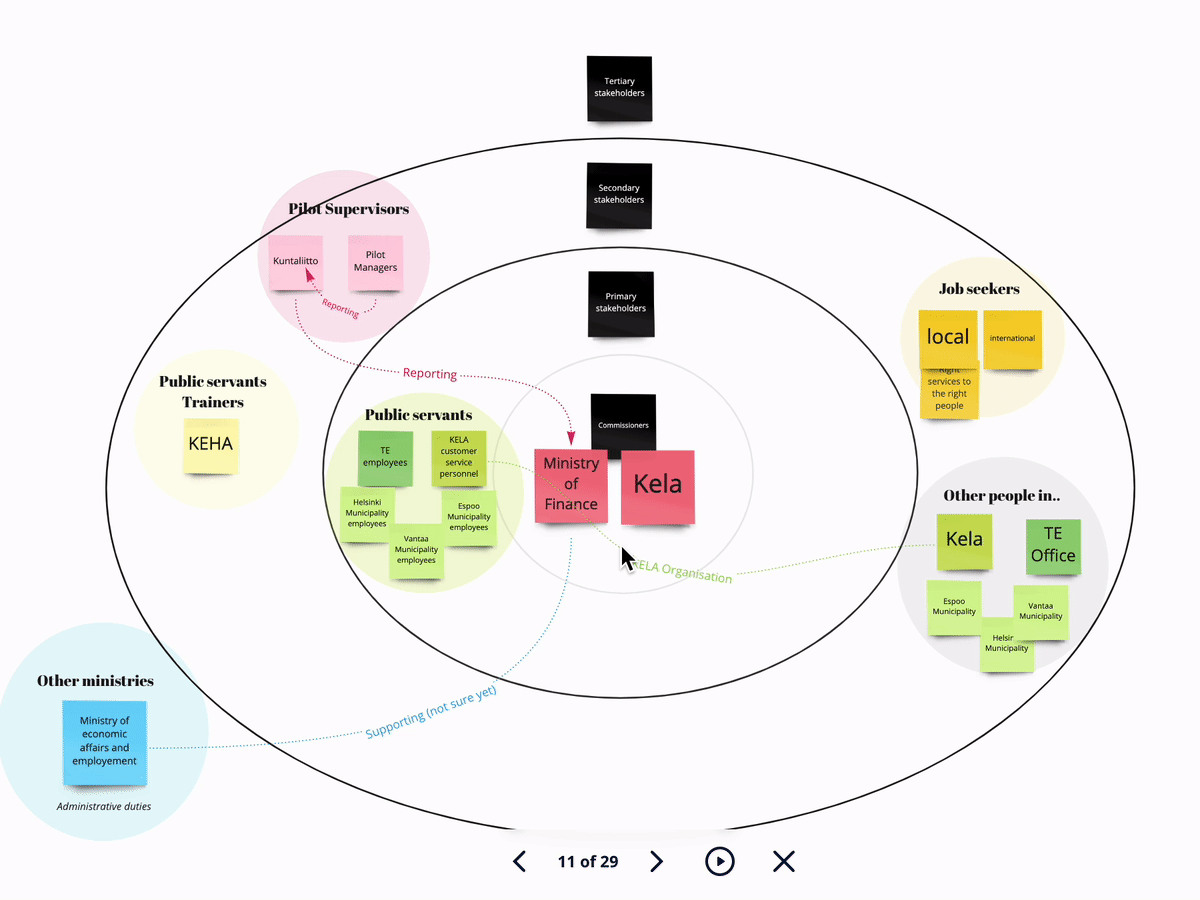 Figure 2: Stakeholder mapping
To understand our stakeholders' pain points, goals and motivations, we collaborated with students allocated to the same project and created a supergroup with whom we shared our research, insights and questions. After collating questions together, we conducted a 2-hour roundtable session with representatives from a few of the above organisations (Kela, TE offices, and the pilot municipalities of Espoo). Through the conversation, we gained more clarity on the reform from their individual perspectives. Some problems and concerns observed are:
The lack of guidelines, common collaboration, communication or knowledge available to municipalities both in pilot and about-to-go to pilot stages.
The fragmented and often isolated customer (case) information due to existing organisational regulations, GDPR constraints etc
Difficulties in finding the right place to get employment-related services from a customer point-of-view and providing the right tailored service from a personnel perspective
Concerns with respect to the short timeline and the huge change needed to anticipate, facilitate and manage the transition in each organisation and also, together.
Additionally, we also noticed some themes emerging in terms of the different cultural attributes within each organisation that can be both strengths or risks for the transition; unique strategies, eco-systems, plans and metrics used in individual pilot municipalities etc. As Marjukka Turunen, Project Owner at Kela noted a need for more information from social services to shape those services and benefits to meet the needs of the customer and said "not-a-one size fits all solution but tailored to each customer is needed". These observations have helped us to remember to keep the public servants in focus.
Deeper perspectives, interviews and research.
After extracting first-level insights from the roundtable discussion, we realised the need to reach out to our stakeholders individually to get a deeper perspective. That led to clarifying our research objectives as 2 focused questions, and figuring out a plan of action to reach stakeholders:
How do the stakeholders collaborate today to provide employment opportunities to people living in Finland and various municipalities?
How do the information flow (and where does it get stuck) across the multiple ecosystems and stakeholders today?
Guided by the above, we've reached out to various stakeholder contacts and have scheduled interviews coming up early next week. In the meantime, for effective conversations, we are clarifying the top five questions to be discussed with each stakeholder.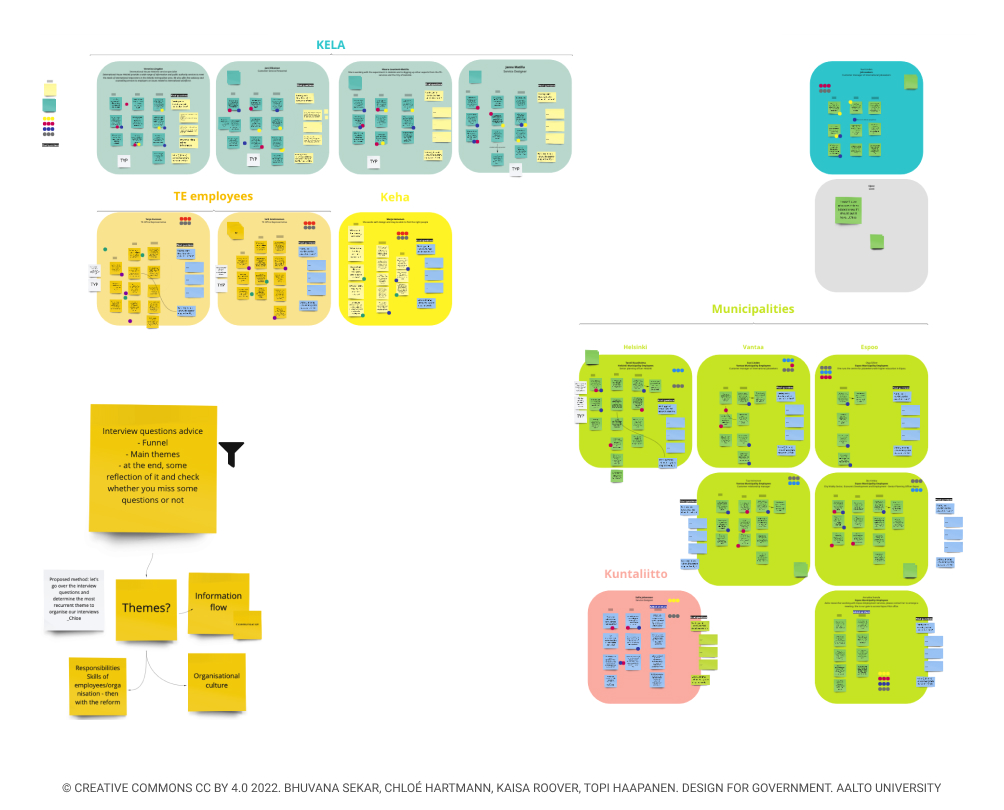 Figure 3: Sorting and voting through questions for the stakeholder interviews
Parallelly, we also kickstarted a systems-mapping effort- and are trying to map the system from several angles and stitch it together – although still in its baby stages, this has been immensely helpful in identifying some gaps.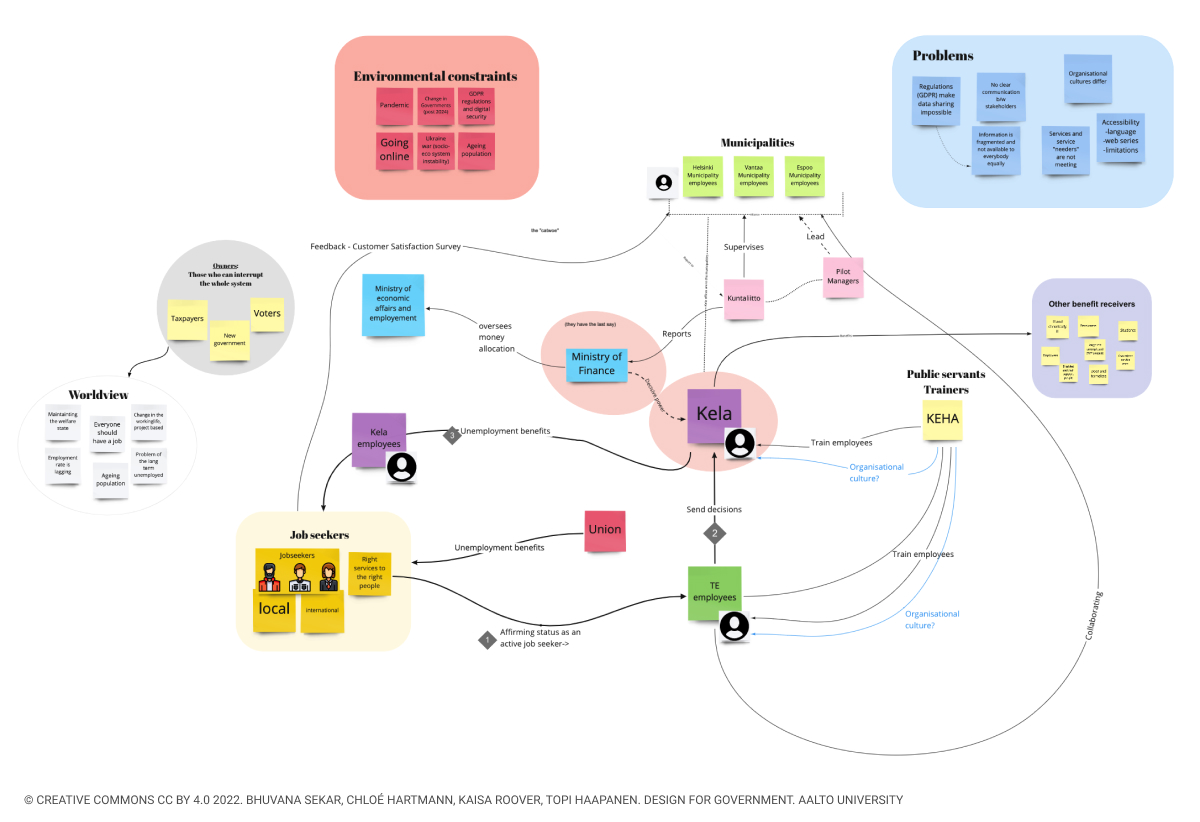 Figure 4: Systems mapping V1 – we expect another 36 versions.
Reflections & upcoming chapters.
Looking back at these 2 to 3 weeks, this has been an intense time but we are slowly understanding the nuts and bolts of the brief. We realise that the key is to analyse this project from multiple angles but keep the people (public servants) as our focus. Additionally, working in our own individual groups and supergroups by collaborating actively, having fun, communicating and keeping some space for unexpected curveballs have been some interesting ingredients for enjoying this project so far.
Coming up, we are very excited to talk to our partners from various organisations, continue piecing the puzzle together and share our insights here. Any thoughts or questions? We'd love to hear what you think!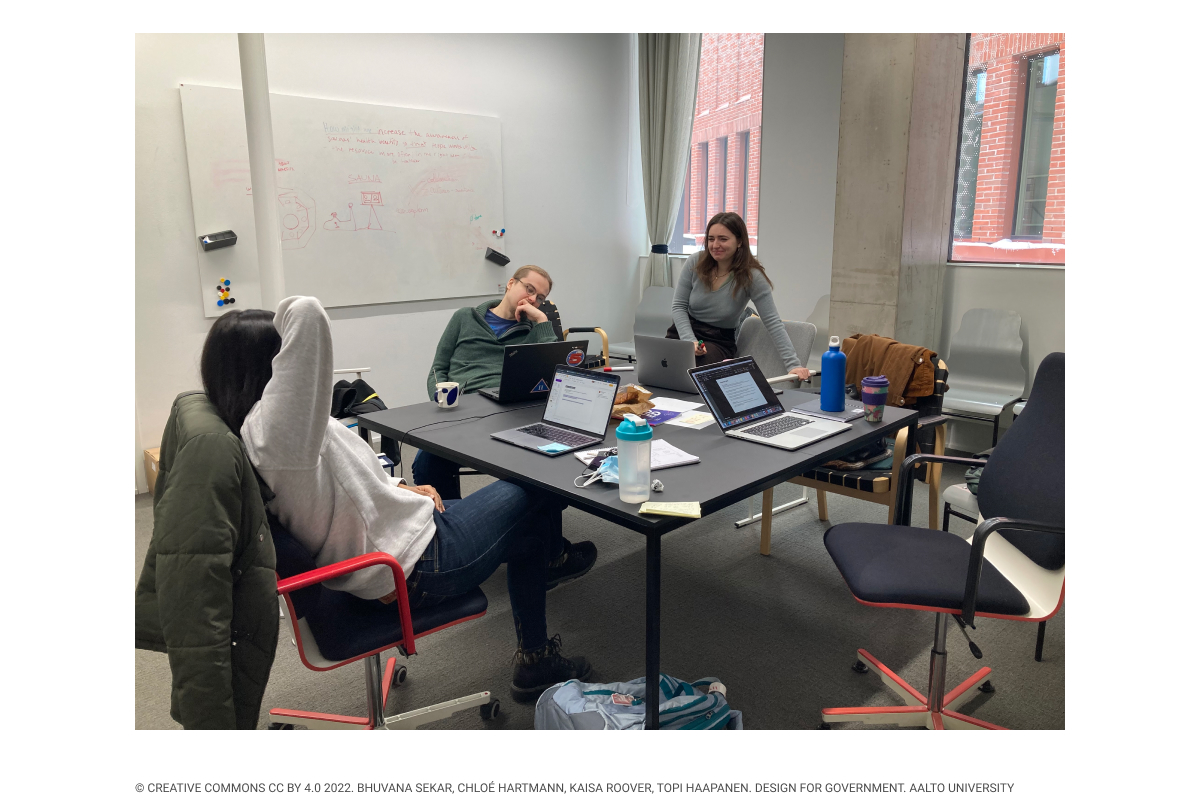 Figure 5: Our group plowing through the brief during week 1, pic taken by Kaisa.
References
Understanding TE services reform 2024: https://tem.fi/en/questions-and-answers-about-the-te-services-reform-2024
Organisations in the blog:

Kela: https://www.kela.fi/

TE offices (Employment and Economic development office_: https://www.te-palvelut.fi/

Municipalities of Finland: https://en.wikipedia.org/wiki/Municipalities_of_Finland
The DfG course runs for 14 weeks each spring – the 2022 course has now started and runs from 28 Feb to 23 May. It's an advanced studio course in which students work in multidisciplinary teams to address project briefs commissioned by governmental ministries in Finland. The course proceeds through the spring as a series of teaching modules in which various research and design methods are applied to address the project briefs. Blog posts are written by student groups, in which they share news, experiences and insights from within the course activities and their project development. More information here about the DfG 2022 project briefs. Hold the date for the public online finale online 09:00-12:00 AM (EEST) on Monday 23 May!