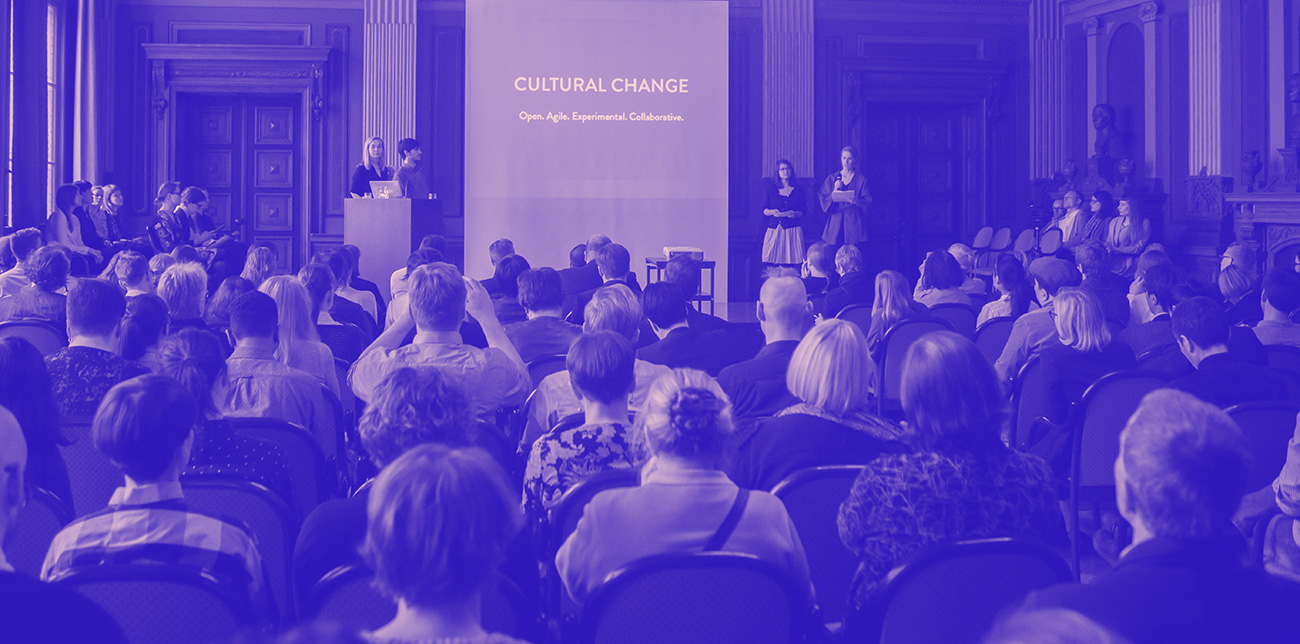 Are you a civil servant interested in how design can be applied to innovate in policy design?

Are you a student interested in designing with the public sector and government?
Design For Government (DfG, MUO-E8012) is a 10-ECTS advanced studio course in Aalto University's Creative Sustainability master's programme. DfG develops design addressing the complex challenges of the government and public sector. In the course, we apply empathic approaches to identify stakeholder needs, systems approaches to analyze the wider context of policies, and behavioural insight to identify and design relevant solutions. Our approach from teacher, student and civil servant perspectives in this 10-minute mini-documentary.
DfG builds on best practices in Finland and around the world. We think Finland's Helsinki Design Lab and Design Driven City, the UK cabinet's Policy Lab, Denmark's MindLab are just the beginning. Design in the public sector has thrived and expanded across Europe in recent decades. "Design to drive renewal in the public sector", "modernization of public administration" and "more user-friendly service provision" is proclaimed in the European Commission's Action Plan for Design-Driven Innovation (2013). "Design in the public sector" is a strategic objective in the 2020 strategy produced by Design Finland (2013), and design expansion in the public sector is reflected in Nordic and Finnish employment (Ornamo 2013). The role of design in the public sector and governmental organizations is rapidly expanding, together with the transformation of policy, civil service work and more participatory and citizen-centric governance.
DfG is a project-based course, in which projects are proposed by governmental stakeholders. Projects are formulated as briefs, which are the basis for in-depth and practical development by interdisciplinary student teams. Each year there are 25-30 masters students in DfG, with backgrounds in design, arts and architecture, business, engineering, and other relevant disciplines.
Each year, projects are commissioned from within the Finnish public sector – DfG projects in 2017 from the Ministry of Finance, Ministry of Economic Affairs and Employment, Prime Minister's Office, and Ministry of Transport and Communications, and from the Ministry of Agriculture and Forestry and Ministry of the Environment with with Sitra and Motiva, in 2016, from the Ministry of the Environment and the Ministry of Transport and Communications, in 2015, from the Prime Minister's Office, and the Ministry of Agriculture and Forestry, and, in 2014, the Ministry of the Environment.
Other DfG activities
DfG teachers also contribute to other events that develop the growing field of design in relation to the government and public sector. For example, in 2015, we collaborated with Demos Helsinki and Avanto Helsinki in research commissioned by the Prime Minister's Office to examine how our unique approach could be operationalized in the Finnish Government (more info).
Course info and workload for students
DfG runs for 14 weeks from Feb through May (periods IV-V), contact sessions are on Tuesdays. More detailed course information and schedule for students can be found in MyCourses here.
For students, 10 ECTS = 275 hours of workload = 19.64 hours per week = roughly 3 full working days. Be prepared to work more if you are unfamiliar with systems approach, empathic design and behavioural insight. As this is an advanced studio course we assume that you are acquainted with the basics.
Based on our experiences from previous years, we strongly recommend that students do not take another big course at the same time!
More information and updates
Mini-documentary https://dfg-course.aalto.fi/2017/new-mini-documentary
Course website https://dfg-course.aalto.fi
Facebook http://www.facebook.com/designforgovernment
Twitter http://twitter.com/Design_For_Gov