The Design for Government 2021 Final Show showcases inspiring examples of proactive and 'designerly' approaches to policy-making and public service provision. The event, which was hosted online, saw 9 talented and multidisciplinary student teams present their research and proposals responding to challenges posed from within the Finnish public sector. This year, students addressed a record of three different project briefs, with three student groups addressing each brief.
The first, "Pilot project for Personal Budgeting and Mobility Services" by THL, Kela, The City of Espoo & ORSI research project/consortium, broke down into two sub-briefs: 1.1 focuses on the development of a personal budgeting model for citizens with disabilities to be able to access the services, while 1.2 focuses on Mobility support services in the Western Uusimaa region. The second, "Reducing the carbon footprint of public procurement, using the Kela Maternity package example" by Kela, The Ministry of Economic Affairs and Employment, uses the Maternity package as an example to inform the legislation, the role of working methods and policy changes that can be scaled to other procurement processes across public services in Finland. Finally, the "Strategy for Expatriate Finns" by The Ministry of the Interior looks to broaden the representation and inclusivity of Finns who live, plan to move, or are returning from abroad.
All projects were sponsored by the ORSI Research project/consortium. A summary of the 2021 Project Briefs can be found here. Below we have posted documentation of the DfG'21 projects. Documentation includes videos of the presentations and Q&A session, presentation slides, each team's final report, as well as pictures of the Final Show.
To find out more about what went on behind the scenes, check out the blog posts written by students from each project group.
WELCOMING WORDS
Welcome and introduction to Design for Government from Professor Nuria Solsona (15 min)
Showcased Projects
Panel Discussion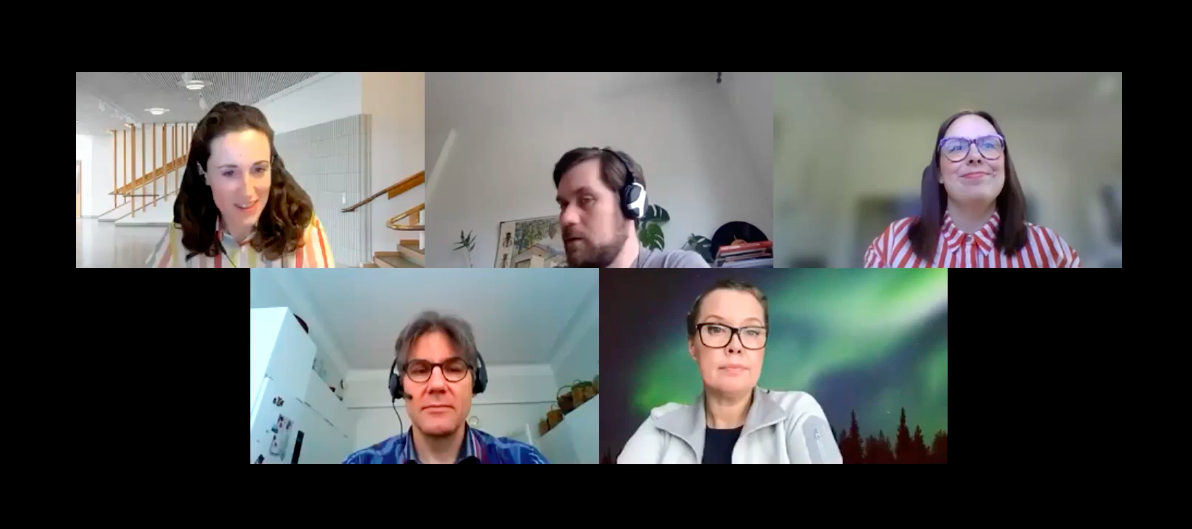 Panelists:
Nuria Solsona – Aalto University, DfG course head.
Taneli Heinonen – Laurea University of Applied Sciences, DfG tutor.
Anni Leppänen – City of Helsinki, DfG tutor.
Mikko Jalas – Aalto University, Head of Creative Sustainability programme, ORSI research project/consortium.
Sanna Tiilikainen – Aalto University, ORSI research project/consortium.
The show took place 09:00 – 12:00, Monday, 24th May 2021 online live via "Zoom".
Warm thank you to Katja Reinikka & Heidi Henrickson from Aalto Networks.