This blog post reports on work-in-progress within the DfG course! The post is written by one of the three groups dealing with the Ministry of Environment's project brief on 'Just transition to post-oil heating in homes'. This group includes Ásta Ágústsdóttir, Sumi Moon, Ville Pellinen and Shreya Sood.
---
Last Tuesday, the 31st of March, we successfully completed a mid-review of our research, analysis, and findings between the 4th of March and the 31st of March for the project "Just transition to post-oil heating in homes." During this time, we started to work in on-site mode but moved quickly fully into online mode due to the COVID-19 crisis. The period was all about finalizing our research plan, doing desk research, gathering data through expert interviews, and finally, analyzing the data and synthesizing & summarizing it into our mid-review presentation. The presentation consisted of our process description, systems maps & affinity diagram and insights & next steps.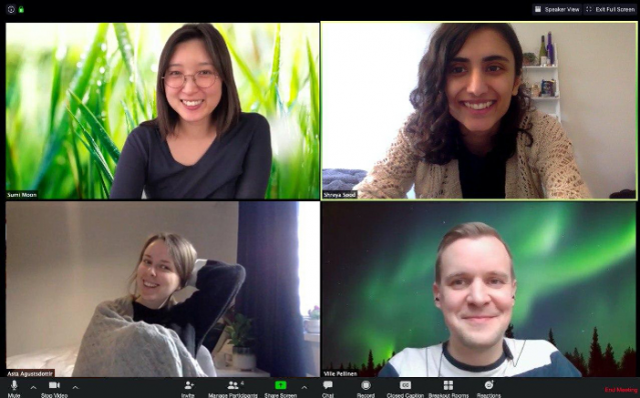 Our research process was divided into four phases: Debriefing – Data Collection – Data Analysis – Data Synthesis. We started from stakeholder mapping and after that, we gathered our main data so far through expert interviews – Katja Keränen from Omakotiliitto and Arto Hannula & Eero Otronen from Lämmitysenergia Yhdistys – and desk research.
Then, we analyzed and synthesized the data into a Systems Map and an Affinity Diagram. The Systems Map was actually a set of two systems maps with interesting perspectives  – 'residents' side and 'transition' side. The affinity diagram was organized into three layers.
On the first layer, our data was categorized into 13 broad groups to catch the overall patterns and relationships between groups of data we had labeled earlier. On the second layer, the 13 groups from the previous layer were narrowed down into 5 bigger groups, which were Social, Communicational, Governmental, Economical and Technological. The third layer was about connecting the groups with lines to show how the groups are correlated with each other.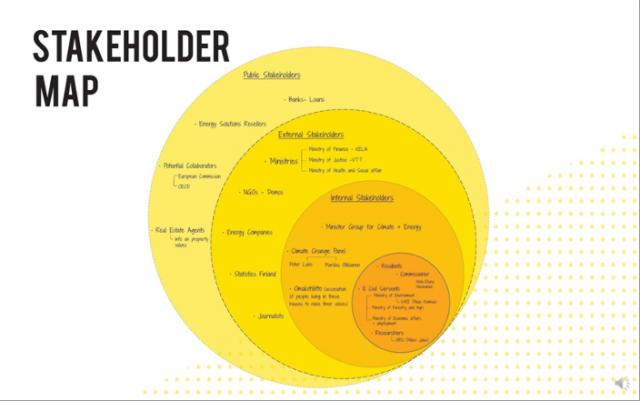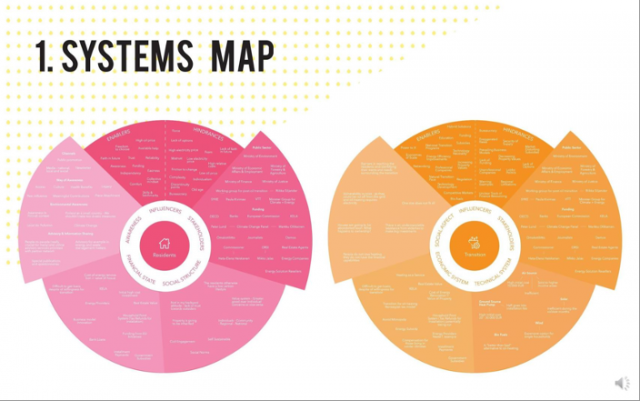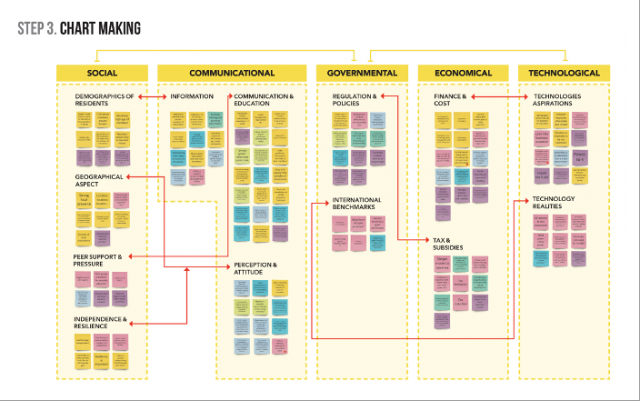 Below are summarised the main insights we have discovered through our research so far:
Regarding the motivators for a heating transition, we identified the importance of the relative costs of different heating solutions, location, and demographics of the residents and the perceived levels of their independence, resilience, and freedom of choice.
Regarding possible drivers of the transition, we recognized the strong influence of policies, politics, regulations, taxes, and set transition periods. It was also interesting to note possibilities for complete transitions as well as partial transitions.
Effective and continuous communication and education, as well as building awareness and trust among residents, are critical for the transition. The timing of all the activities is essential.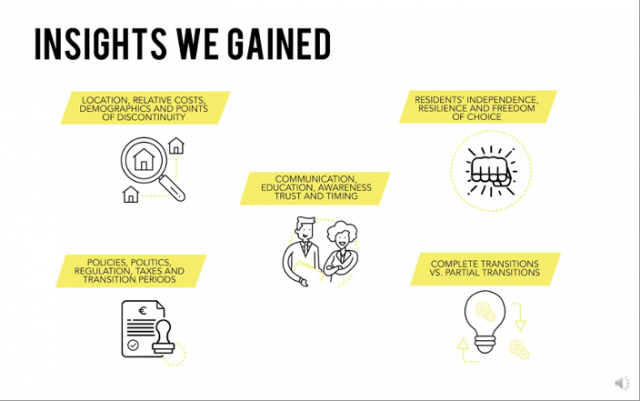 Next, we are still continuing our research phase by studying residents' perceptions about the heating transition through an extensive online questionnaire and through cultural probes as well as by interviewing a few additional experts and doing some additional desk research. After that, we will proceed towards the 'proposals' phase of our project.
---
The DfG course runs for 14 weeks each spring – the 2020 course has now started and runs 25 Feb to 19 May. It's an advanced studio course in which students work in multidisciplinary teams to address project briefs commissioned by governmental ministries in Finland. The course proceeds through the spring as a series of teaching modules in which various research and design methods are applied to addressing the project briefs. Blog posts are written by student groups, in which they share news, experiences and insights from within the course activities and their project development. More information here about the DfG 2020 project briefs. Hold the date for the public finale 09:00-12:00 on Tuesday 19 May!