The 2019 Final Show of Design for Government (DfG) showcases new ways that multidisciplinary design can address policy-making and public-service provision!
DfG'19 included 4 highly-committed and talented student teams addressing challenging projects commissioned from within the Finnish government. This year, students have addressed two project briefs: First up at the Final Show were the teams dedicated to "Boosting Consumer Rights for Finnish Business," a project from the Finnish Competition and Consumer Authority with the Ministry of Economic Affairs and Employment ; Next were the teams committed to "Empowering Citizens through Artificial Intelligence," a project from the Ministry of Finance.
Below is documentation of the DfG'19 projects.
Welcoming Words
Showcased Projects
Panel Discussion
Final Show in Pictures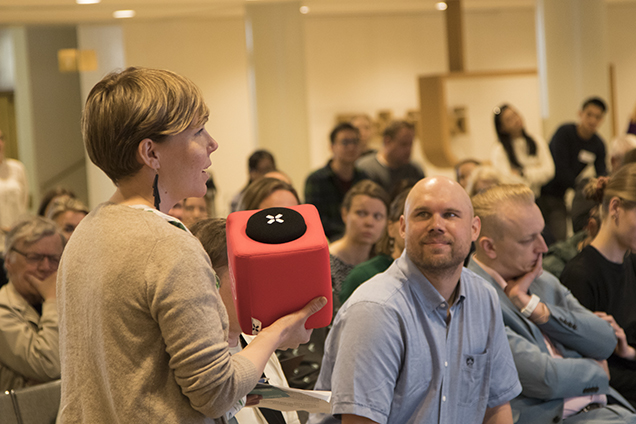 The show took place 09:00 – 12:00, Tuesday, 21 May 2019, at the newly and beautifully renovated Helsinki City Hall Lobby. The show was also part of the 2019 Aalto Festival.
Warm thank you to our A/V team, Alisa Javits (video) and Abigail Garbett (DfG'18, video support and photography).
More:
Complete Flickr photo-album, photo credit © Creative Sustainability.
Check out the twitter stream #design_for_gov with images and thoughts from the audience that included governmental and design stakeholders as well as a wide range of perspectives from the public!