Design for Government (DFG) and CHEMARTS were the 2 projects nominated from Aalto University for presentations at the EU Design Days 2017! Seungho Lee, founder of Design for Government, and Emilija Veselova, one of the alumni of DFG'17, travelled to Brussels in September to represent Aalto University at EU Design Days. Below, Seungho and Emilija reflect upon their experiences during the two-day event and report on what they have presented.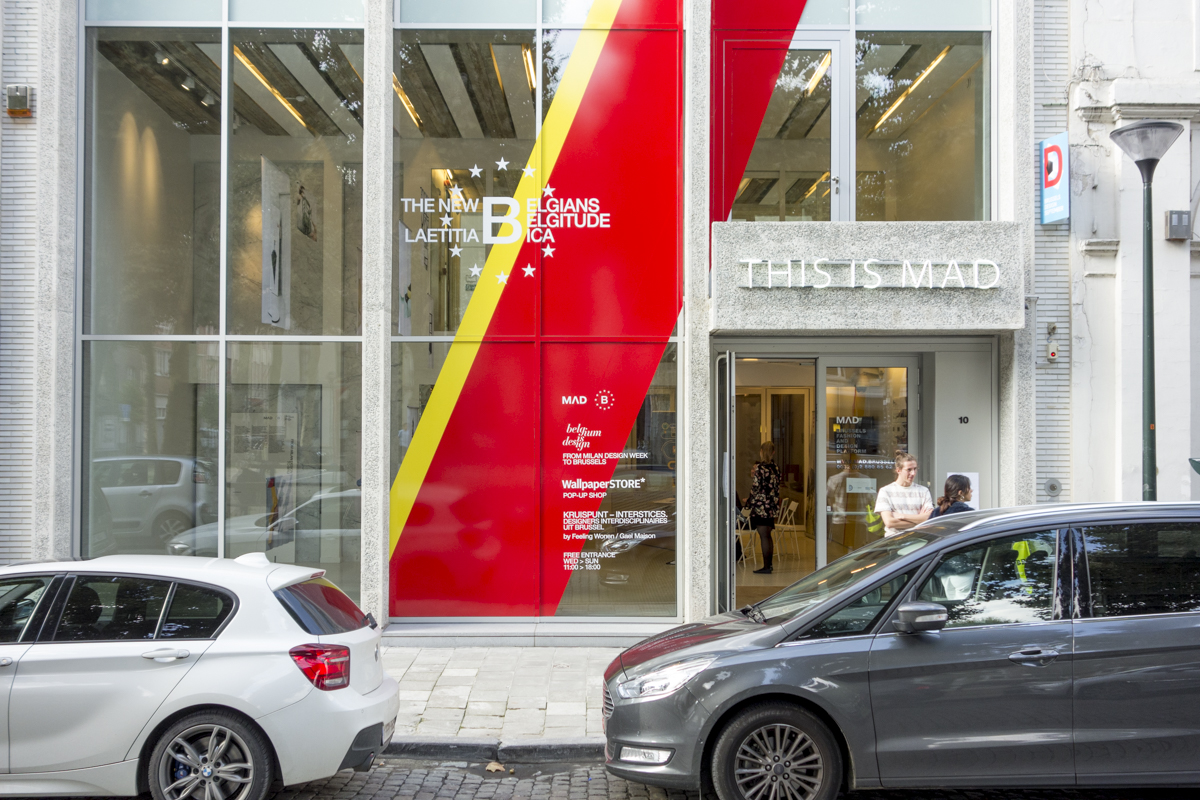 This sixth edition of EU Design Days was held on 19-20 Sept and organised by a close cooperation between the European Regions Research and Innovation Network (ERRIN), 15 ERRIN regions, Dutch Design Foundation (DDF), the Bureau of European Design Associations (BEDA) and the city of Eindhoven, and took place in the beautiful building that belongs to Brussels Fashion and Design Platform (MAD). Participants together explored the next agendas for design in EU by sharing exemplary projects from different regions on the practical and strategic roles of design at different levels in European Union – from cities and regions to states.
Overall, we have witnessed how design is increasingly being used in European Union to tackle wicked challenges. In addition, our assessment is that Aalto University, and Finland in general, seem to be paving the way for a more formalised practices and education for design for public services and policymaking.
It would be impossible to fully convey the sessions of the two-day event. Also, we don't want to bore you with a full description of each session. Instead, you will find our thoughts on some of the sessions that caught our attention below. If you're given a chance to attend the EU Design Days, we encourage you to pay a visit – the information about the next edition of the event will be posted on its website.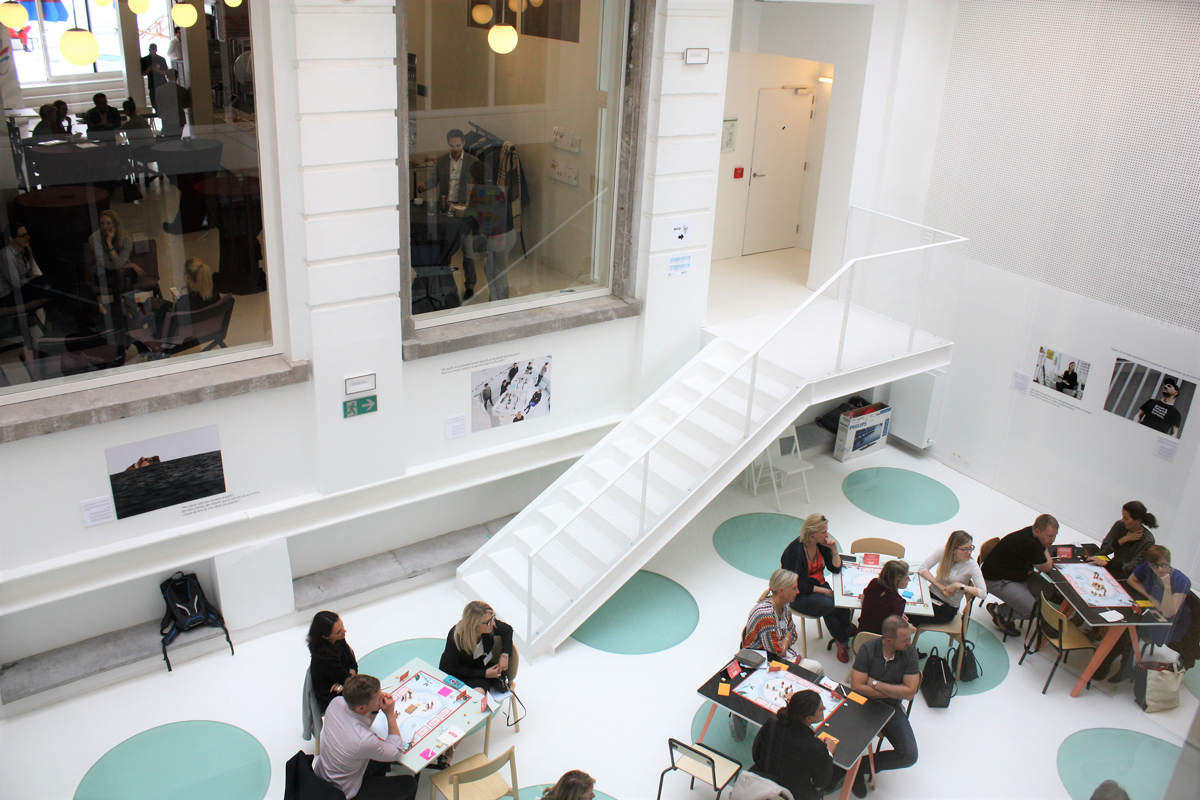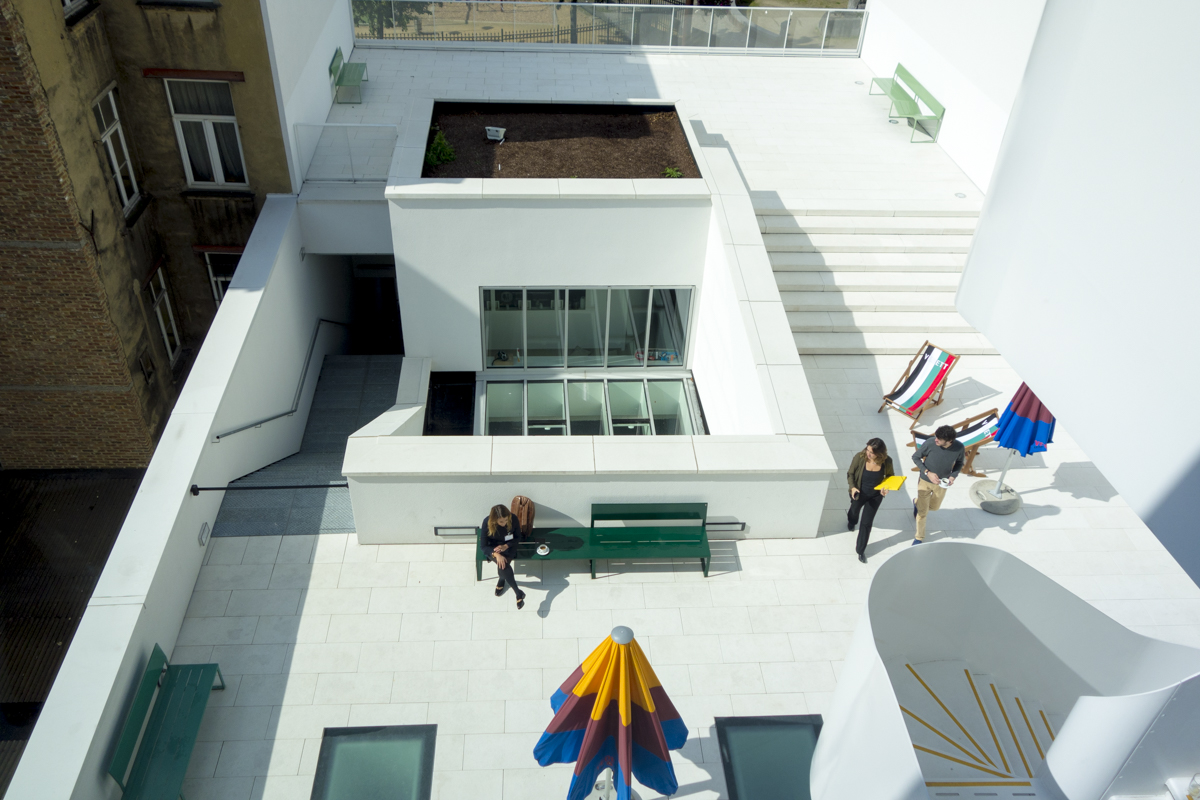 The two-day event was opened by a thought provoking panel discussion with three panelists: Saïd El Khadraoui, a Policy Analyst at European Political Strategy Centre (EPSC); Rens Brankaert, an Assistant Professor in industrial design at the Eindhoven University of Technology (TU/e); Päivi Tahkokallio, the current Vice-President of BEDA.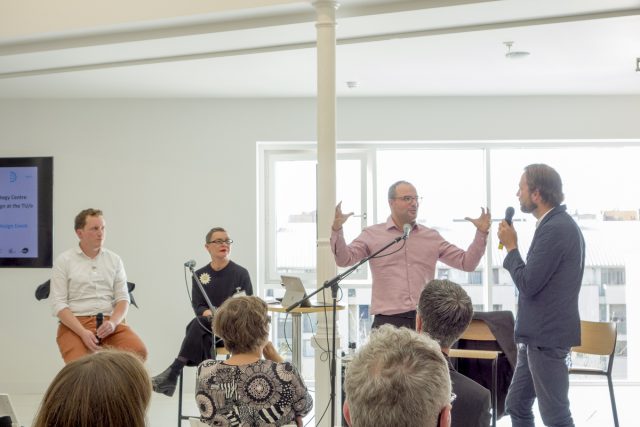 The panelists discussed diverse issues, including the future of mobility, massive immigration, and polarised politics of today from the different perspectives perhaps representing their background and organisations. While El Khadraoui was focusing on the uncertainties of the innovation drivers for European Union in the context of sustainable development and EU policy, Tahkokallio has more focused on fostering design as an approach to provide vision and explore opportunities. One thing was clear though – these challenges are systemic by nature, and gathering diverse people around the table and starting a candid conversation with strong vision is the first step to understand the challenges.
The highlight of the event from our views was the pecha-kucha event at the end of the first day, in which eight innovative initiatives from different regions of EU were presented. One of the projects we found interesting come from Captain Ludd, an interdisciplinary design association in France that works on urban regeneration projects. Captain Ludd asks – How can we imagine the evolutions of an area with time? How can we involve the inhabitants in these transformations? How to imagine the future without planning heavy structures?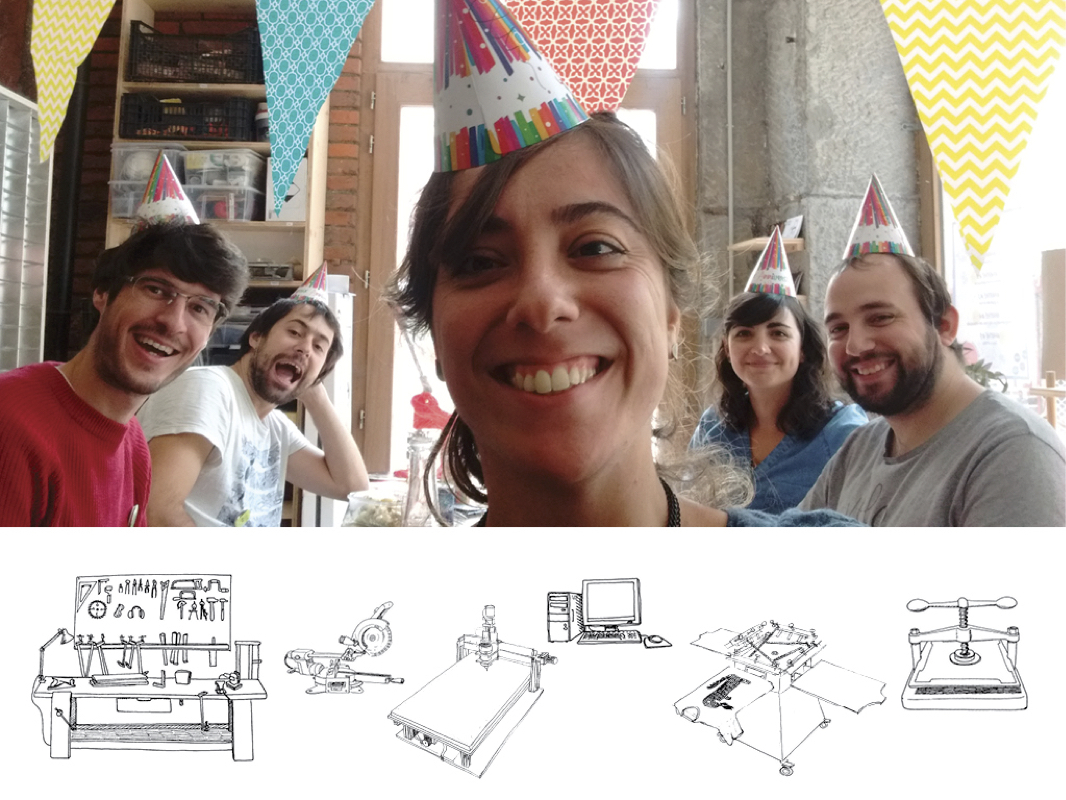 In Crêt-de-Roch, Saint-Étienne, Captain Ludd helped create meaningful changes by collaborating with existing citizen groups and strengthening the local community. For instance, next to their office in Crêt-de-Roch, Captain Ludd created a giant slide with the support of a local paper pipe manufacturer. People gravitated towards this unusual and playful structure, which enabled the team to start an open discussion about improving the neighborhood. Through these small actions, Captain Ludd organised urban hacks and ideation workshops, built up micro architectural interventions and enlarged green areas, and created new services using vacant premises.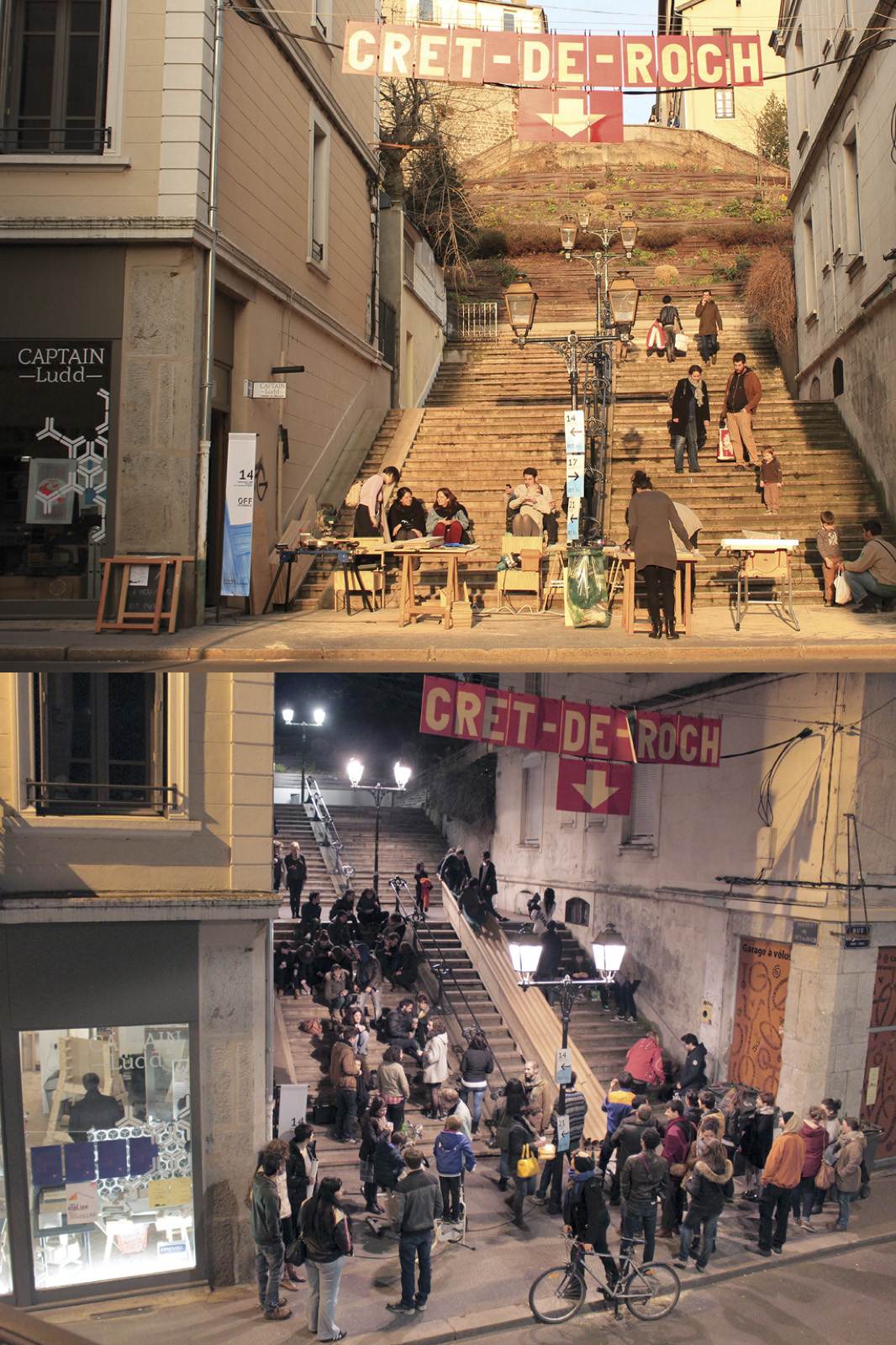 Another project that caught our attention was Beleef de Vestdijk presented by Tove Elfferich; it is an initiative of the city of Eindhoven to revive a car-focused central street into a pedestrian and cyclist friendly space. The air pollution in the street was exceeding the EU regulations and, most importantly, endangering the health and wellbeing of local citizens. The traffic had to be reduced by 40%, and removing a traffic lane on each side of the street would do the job. Plus it would provide much space for green areas, cyclists and pedestrians.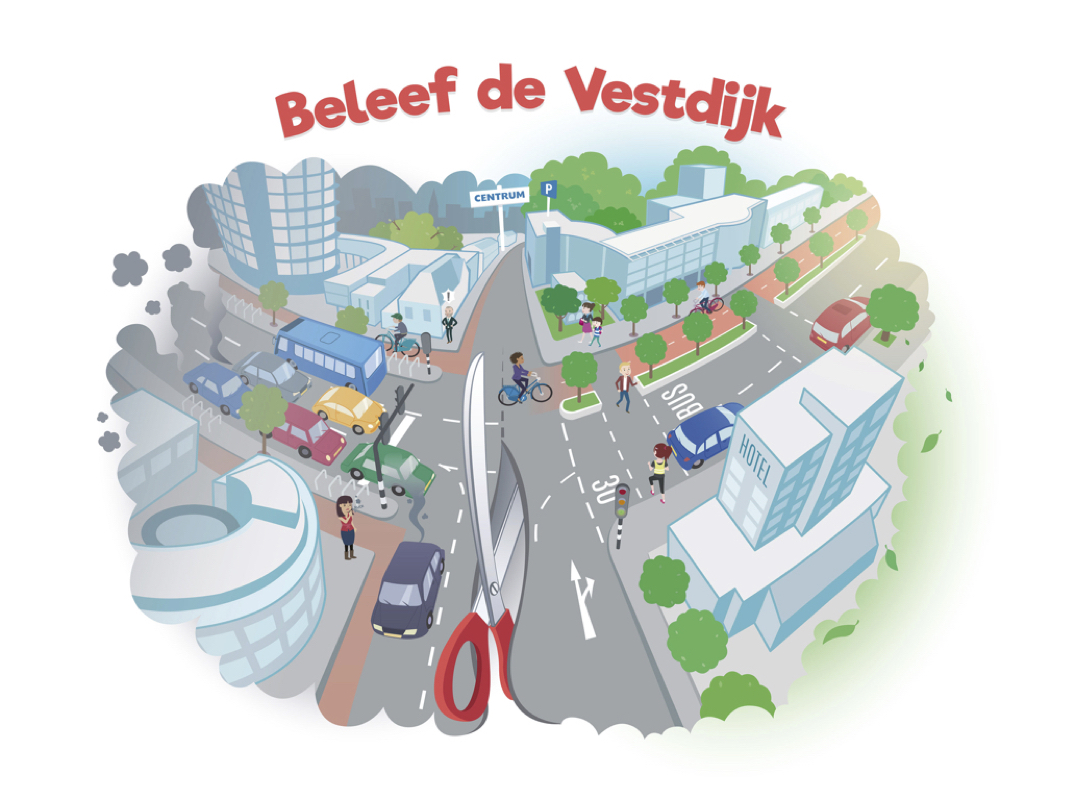 Eindhoven city council invited designers to envision potential changes, raise awareness about the project and to facilitate the experiment with the residents. In the initial phases of the project designers conducted workshops to co-create how to use of the (new) street with the local citizens. Along with 3D models of the potential outcomes, the team developed physical, low-fi prototypes of the street, busses, buildings, trees and even traffic signs to make it easy for anyone to engage with. In the later phase of the project, the team used living lab model by closing down the lanes. The local residents and businesses were encouraged to use the extra space for anything they wished for. Some created and impromptu garden by bringing all of their plants to the house front, while cafes set up terraces, and a bar created a beach terrace for their guests with sand, palm trees and lounge chairs. Through this experiments the city learned about all the potential of the street and encouraged citizens to take an active part in shaping their city.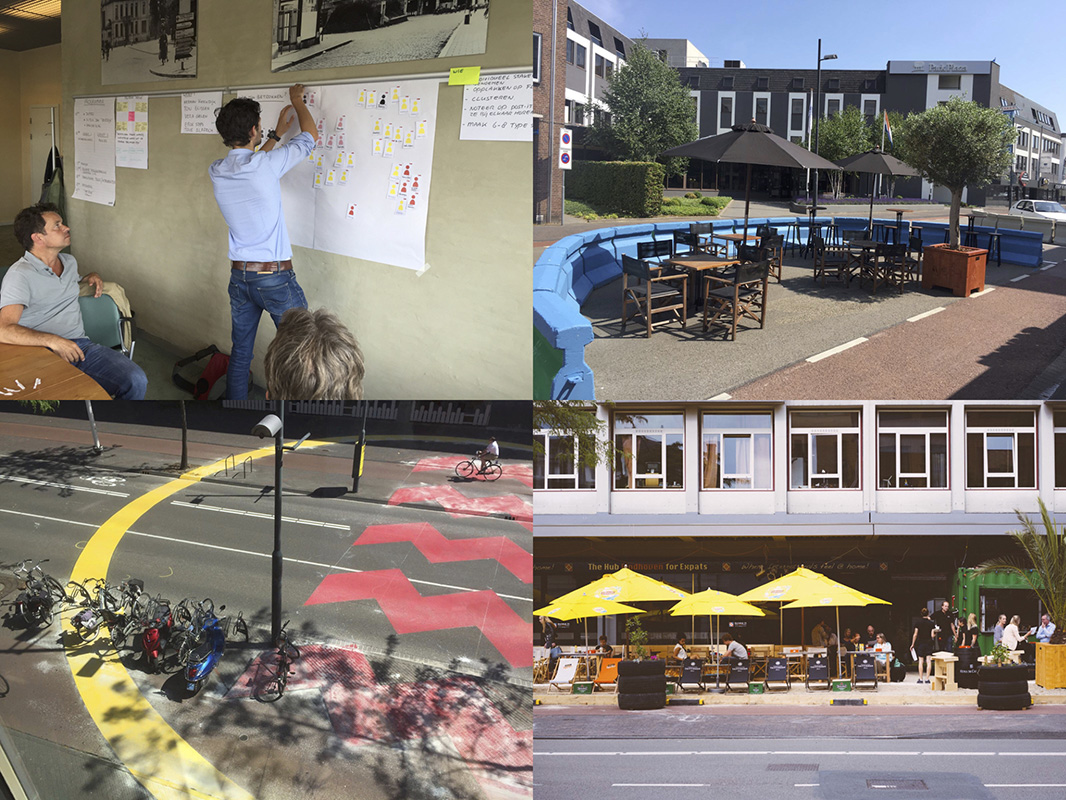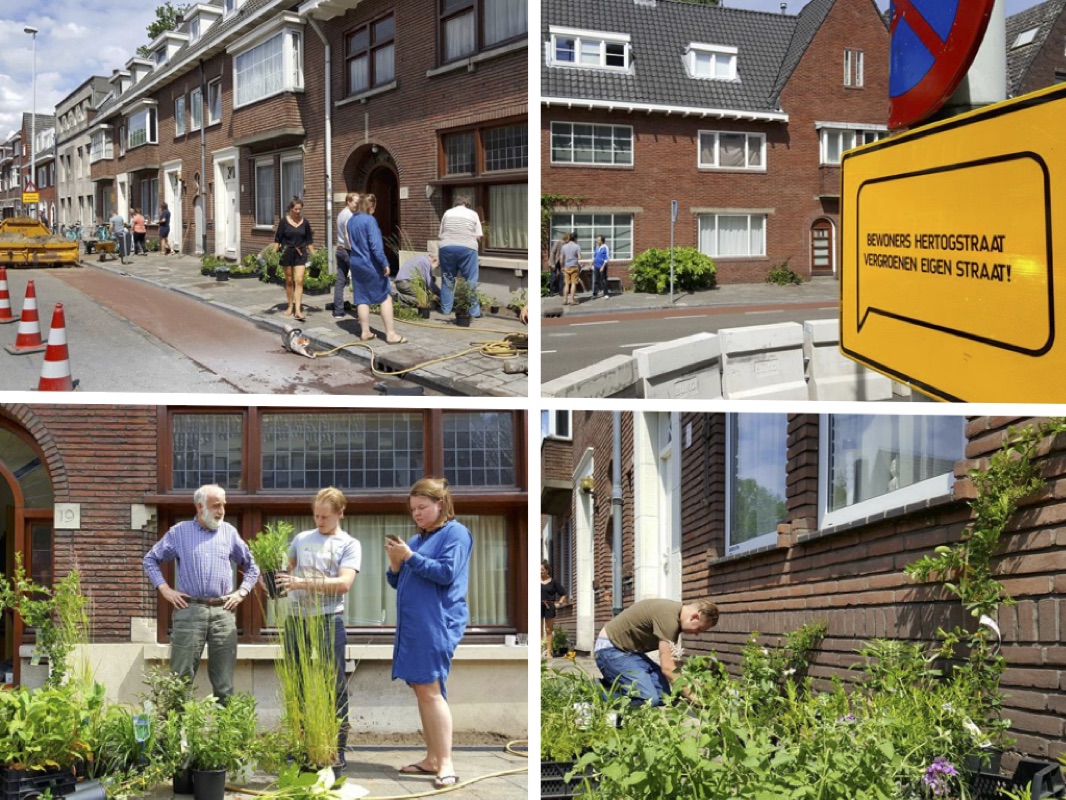 We presented DFG and our approach in addressing various systemic, state-level challenges through design approaches. In just 20 slides, we had to showcase that DFG is an advanced (and intensive) studio course, in which the Finnish government commissions various current challenges and master's students work together to make policy level proposals.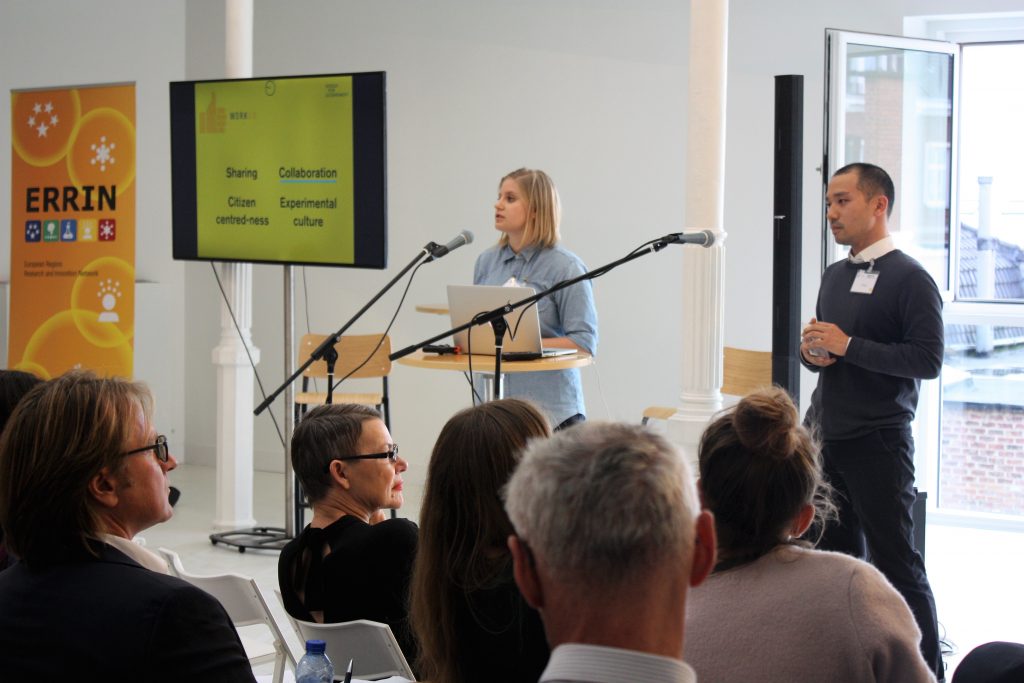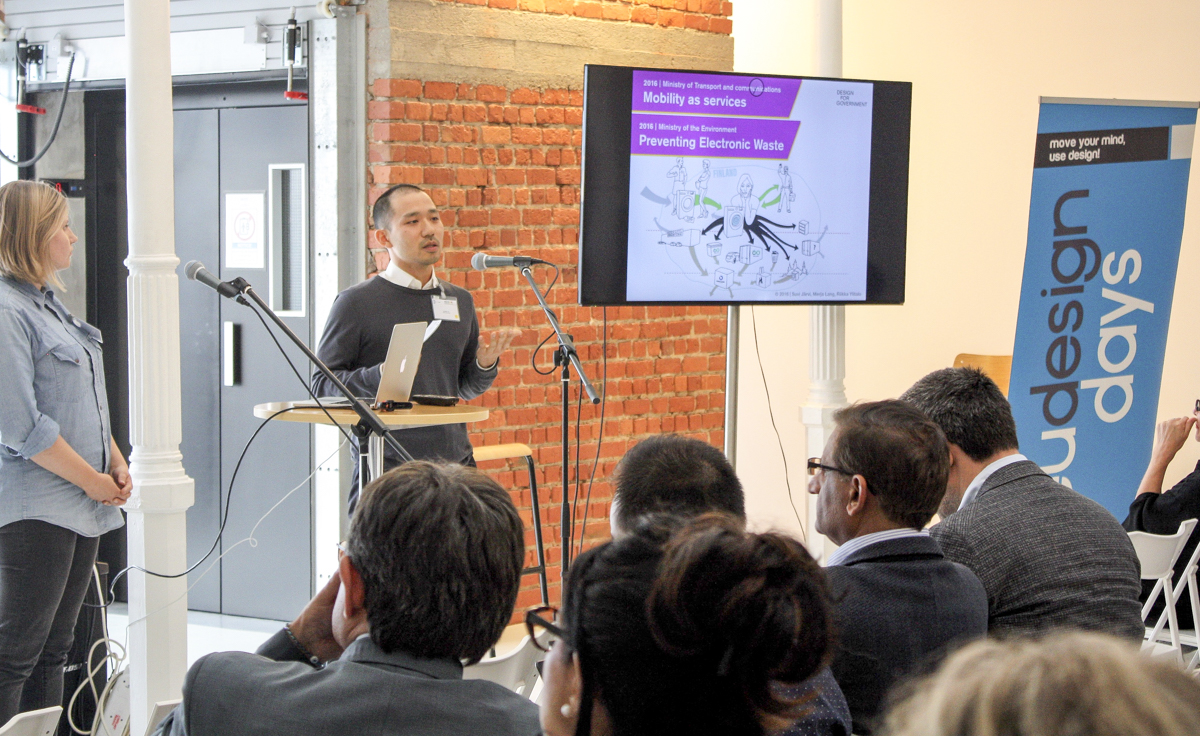 We zoomed into few concrete example, including the Civil Servant 2.0 from the most recent year to explain how we utilise both empathic and systemic understanding of the context to propose a bold solutions. We also proudly presented that already 90 students from 23 countries have taken the course, and many of which are currently working within governments or for leading service design consultancies carrying out design projects for public-sector organisations in Finland and elsewhere. Our presentation seems to have raised many questions and comments. Many from the audience seemed to be positively surprised to see such engagements between educational institution and ministerial offices, and the degree of complexities we deal with in DFG.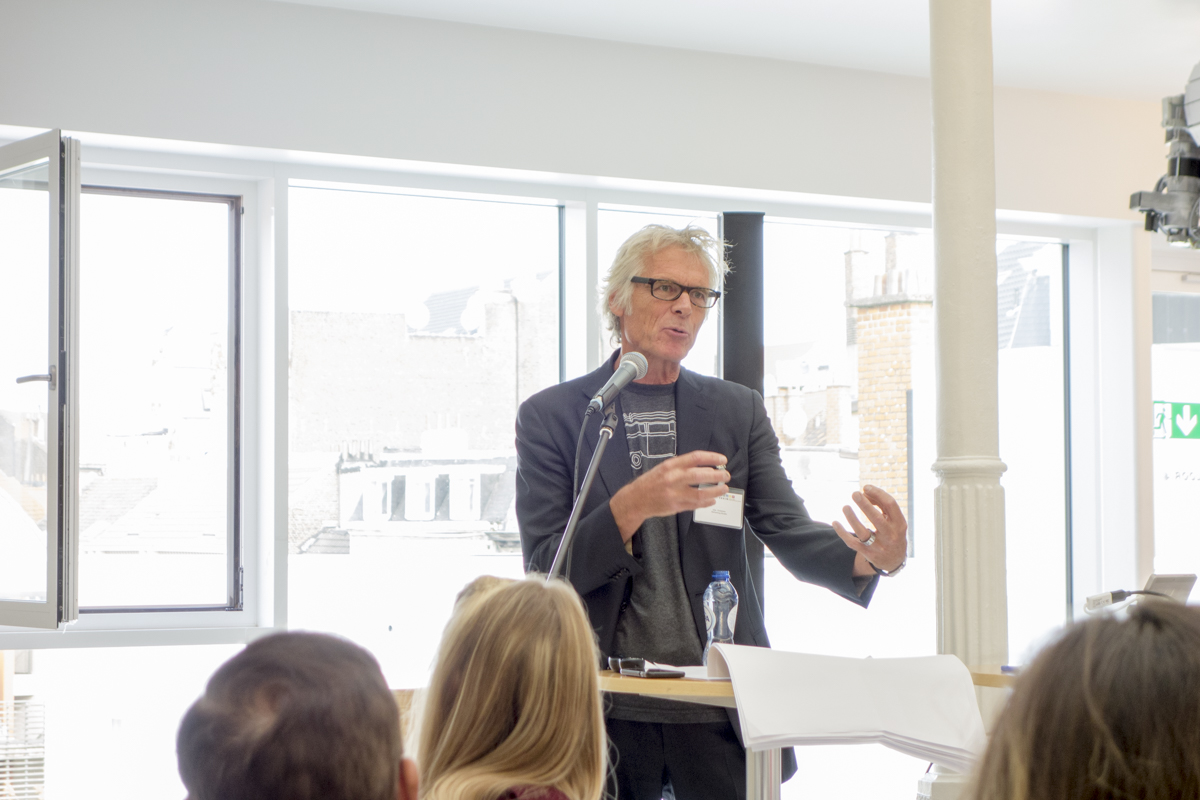 The second day was opened by a talk from Gijs Ockeloen who is leading Reframing Studio. As a seasoned industrial designer, Ockeloen has come to believe that a community-oriented approach to healthcare could be as valuable as designing state-of-art medical devices. According to him, the Netherlands' healthcare system heavily focuses on somatic treatment leaving little to no resources for early-prevention and improvements.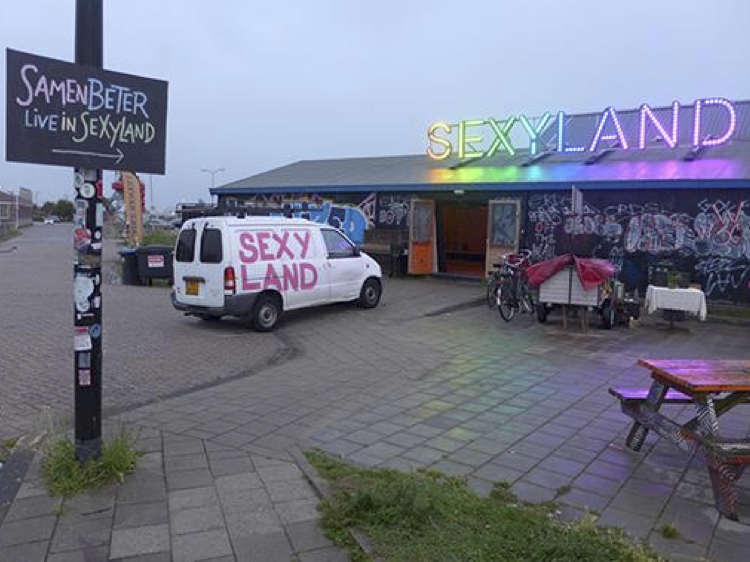 Ockeloen and his team came up with SamenBeter, or 'Better Together' in rough translation. SamenBeter focuses providing a platform for open discussion for those local communities where jobs were lost due to globalisation and depression is prevalent for prolonged recession. Rather than only seeing depression as an illness, he emphasised, it shall be perceived as a phenomenon cause by the lack of social and psychological support. By providing an open place where people can open up their feelings without stigmatisation, SamenBeter aims to empower people and help them network with neighbours and others with similar interests.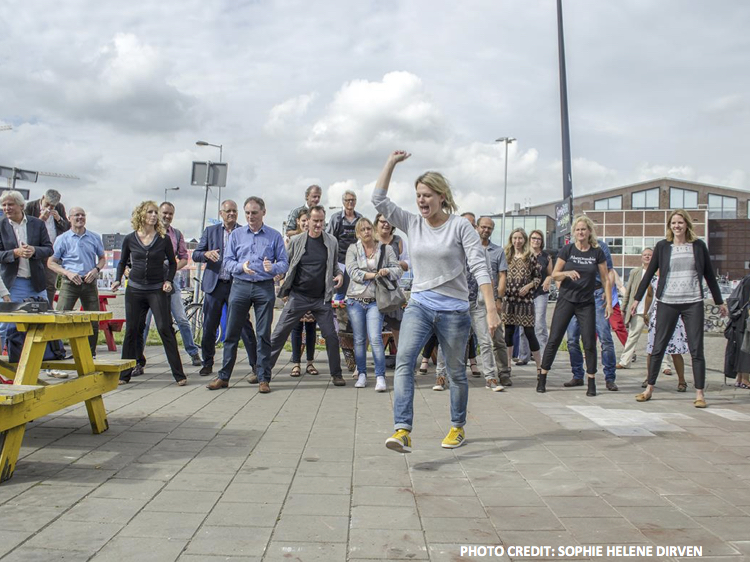 SamenBeter does not try to "teach" people what is important. Rather, it tries to be part of daily life of the communities under concern. For example, they come to a local pub where retired (or laid off) dock workers often gather, or installed a tent on a busy street and launched small festivals. These efforts helped establish 12 communities, and a guideline to launch and support such communities was published.
The day continued with a panel discussion between three panelists. Kilian Krug, an interaction designer responsible for medical information visualisation app, Ada, Paul Buros, an architect from aforementioned design association Captain Ludd, and Ockeloen of Reframing Studio discussed the role of design in the changing world. One interesting topic of the discussion was the role of expert in the connected world of today.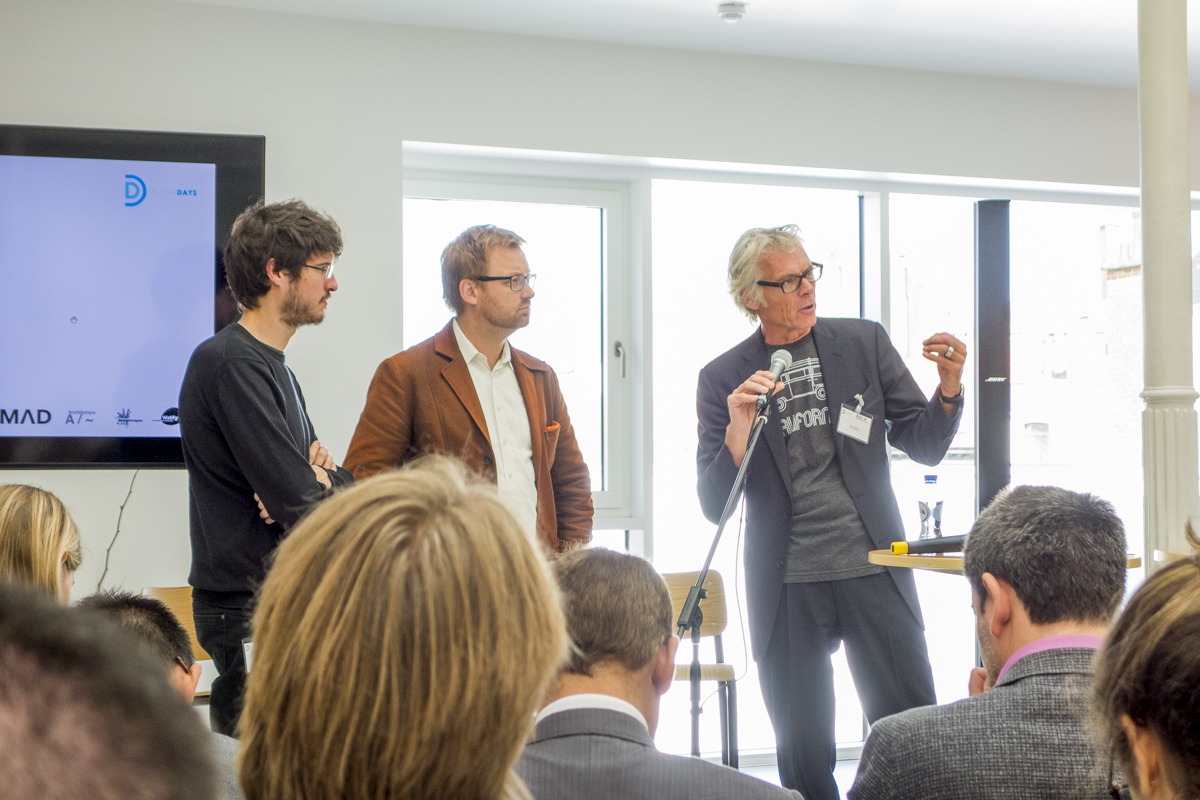 The panelists acknowledged that there is more fake information than ever on the Internet, and the role of expert is increasingly more important especially on medical knowledge. While technological development has brought a wealth of information accessibility beneficial for people on the general level, "extremisation" is taking place as a form of sub-culture or manifestation of disbelief against conventional authorities, resulting in such phenomena as teenage eating disorders and the anti-vaccination movement. Although there was no straightforward answer to this complex issue, the panelists discussed how more designerly, distributed, and participatory approaches could help resolve some of the challenges.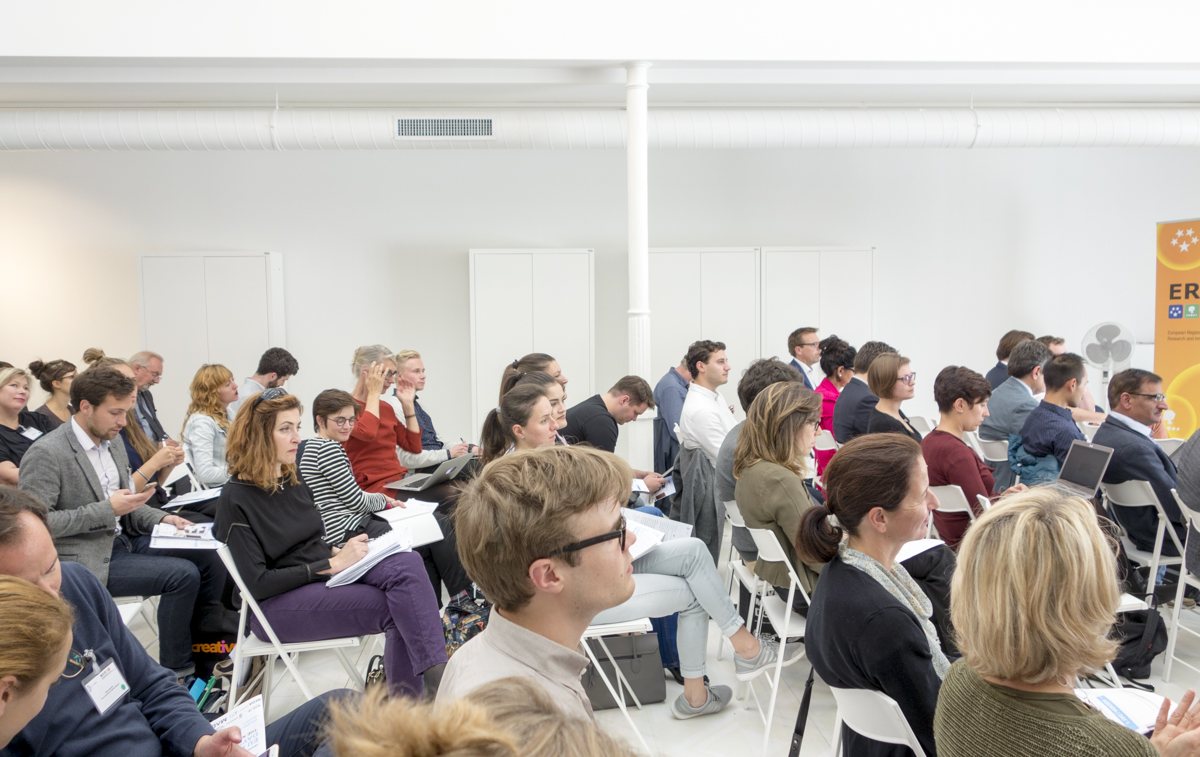 The two-days event left us with assurance that design is increasingly dealing with more fundamental challenges of the society today. However, this probably also means that there should be more critical discussions within the design community about the abilities of designers, and how future of design education should look like. EU Design Days was one such event where some of these issues were discussed, but we need much more discussion on this in both academic and professional communities.
Further, we think the kinds of discussions we had in such event should travel beyond design community – towards civil society, government offices around the world, and intergovernmental organisations. Only time will tell how this development will unfold, but we know we have a role in it. So, stay tuned on this space!