*DfG course students, you are automatically in, so please do not RSVP. 
DfG has prepared two lectures for the public. Unfortunately we have very limited seats, so please RSVP by using the following links.
Part I – Strategic Design, Mar 24, 2014
10:30 Marco Steinberg
Marco Steinberg runs the strategic design practice, Snowcone & Haystack, based out of Helsinki. Prior to Snowcone & Haystack, Marco was Strategic Design Director at Sitra, the Finnish Innovation Fund (2008-2013). There he led Sitra's Strategic Design capability, launching a range of initiatives to systemically address the acute need for strategic improvement in the public sector which included:
Helsinki Design Lab (HDL), a global initiative to help address today's large scale strategic redesign & transformation needs; Design Exchange Programme (DEP), an initiative embedding designers within public sector organisations; Low2No, a transitional strategy to create national carbon free urban development market in Finland through a real estate development project in downtown Helsinki.
Part II – Design Driven City & Customer-Centred Service Network, Mar 28, 2014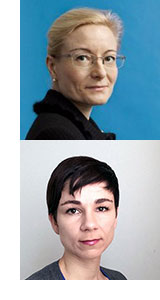 13:00 Tiina-Kaisa Laakso-Liukkonen
Tiina-Kaisa Laakso-Liukkonen is Counsel of the foundation and Project Director of Design Driven City programme at the International Design Foundation. She had been responsible for admin, agreements, HR and finance during the World Design Capital Helsinki 2012 – project (2010-2013). She will present the Design Driven City programme and its future plans.
14:15 Jaana Hyvärinen
Jaana Hyvärinen is a doctoral candidate at Aalto University School of Arts, Design and Architecture, Department of Design. Her talk, 'Customer-Centred Service Network in Lauttasaari Area (2010-2013) project' discusses the needs and challenges in cross-organisational and cross-sectoral collaboration in service networks and how service design can contribute to tackle the challenges. She had worked for the City of Helsinki, Department of Social Services through Design Exchange Programme by the Finnish Innovation Fund Sitra.
Provided by Creative Sustainability
This lecture is provided by Creative Sustainability (CS), a joint master's degree programme at School of Arts, Design and Architecture, School of Business, and School of Engineering of Aalto University. CS is a multidisciplinary learning platform in the fields of architecture, business, design, landscape planning, real estate and urban planning.
Read on: Creative Sustainability
How to find 885?
1. Come to Aalto University ARTS campus (Hämeentie 135 C, Helsinki)
2. Come into the building through the main entrance
3. Take the elevator to the 8th floor walking out from the elevator
4. Make a U-turn and enter the grey metal door on which you can find many posters
4. Walk straight ahead following the room numbers made of styrofoam
5. Ask students around you, naturally.