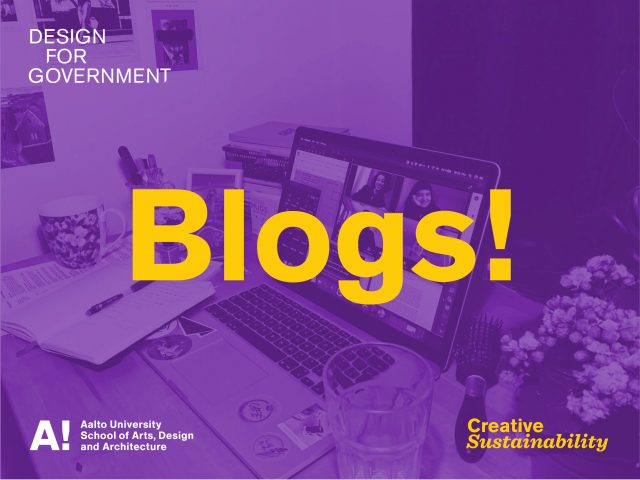 Following the tradition of past years, throughout this spring, student groups tackling the three different project briefs will be sharing their insights from project work in the form of blog posts.
This year, all teams will be reporting simultaneously four times during their process, adding up to nine posts on each round. These posts have been collected below titles corresponding with the project brief and blog round. This way you can read all three perspectives relating to the same brief in one click.
Join the students on their journey by reading up on their progress or leaving a comment.
Find the first blogs on the front page or by clicking on the titles below.
Blog I Posts: