The 2016 Final Show of the Design for Government (DfG) course showcased new ways that multidisciplinary design can address policy-making and public-service provision! 6 highly-committed and talented student teams presented their research and proposals addressing challenging project briefs from within the Finnish government –
DfG'16 addressed 2 project briefs from the Finnish Ministry of the Environment and 1 project brief from the Finnish Ministry of Transport and Communications – each brief was addressed from different perspectives by 2 student teams.
Below is information on each of the DfG'16 projects – including videos of the presentations, slides from the presentations, each team's final report, as well as pictures of the event.
Welcoming Words
Showcased Projects
Final Show in Pictures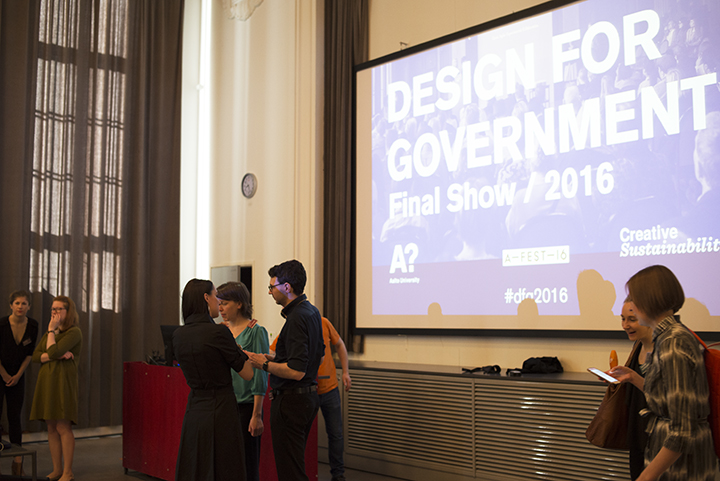 The show took place on May 24, 2016, 8:30-12:30pm in the Chydenia building at Aalto University – the complete program is here. The show was a part of Aalto Festival aaltofestival.fi and #aaltofestival