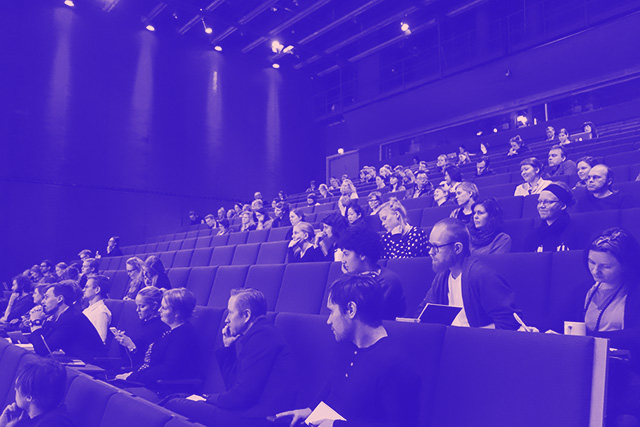 Are you interested in designing with the public sector and government?
Helsinki Design Lab and Design Driven City programme of Finland, Policy Lab under the UK Cabinet, MindLab of Denmark, Public Policy Lab of New York are just the beginning. Now the emergent domain of design requires a new set of skills and the right mindset with rigour.
We cordially invite you to an event where a practitioner, a civil servant, and an educator at the forefront of the development discuss about the current state and the future of the emergent domain. We hope this exchange of views will contribute to the utility of design in Finnish government as well as to the global discourse on design and government.
Panelists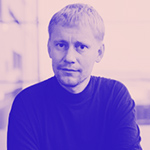 Turkka Keinonen
Professor Turkka Keininen is currently the head of the Department of Design at Aalto University School of Arts, Design and Architecture. His research interests revolve around user-centred design, and design and justice.
Keinonen had been in charge of 365 Wellbeing project during the World Design Capital Helsinki, that consists of 12 projects addressing different dimensions of wellbeing, focusing in particular on municipal services and patient-centred health care solutions. Prior to Aalto, he has served as the principal researcher at the Nokia Research Centre, and a designer at Metso and Creadesign.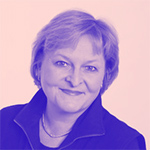 Sirpa Kekkonen
Counsellor Sirpa Kekkonen is the head of Policy Analysis Unit at the Prime Minister´s Office, that is responsible for policy analysis and impact assessments on Government Programme implementation for the Finnish Government as well as the Government Foresight in Finland. She is running development projects related to evidence based policymaking and strengthening horizontal governance.
Kekkonen Worked earlier in the Finnish Ministry of Finance designing public management reform policies and as the director of the Finnish Institute of Public Management HAUS. Her international activities include e.g. working as an expert in the OECD Secretariat and acting as a consultant and advisor in several international development projects, particularly EU-funded capacity building projects in EU enlargement countries. She holds Master of Laws (1979) and Master of Political Science (2008).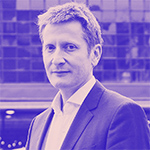 Marco Steinberg
Marco Steinberg is Founder of Snowcone & Haystack, a strategic design practice focusing on helping governments and leaders innovate. He is former Director of Strategic Design at the Finnish Innovation Fund, where he launched a portfolio of initiatives to address the acute need for strategic improvement in the public sector.
In his other responsibilities, Steinberg is currently the Chairman of the Board of the Museum of Finnish Architecture and serves as a board member of Design Driven City (Toimivakaupunki) programme. His previous experience includes: Associate Professor at the Harvard Design School (1999-2009); advising governments on SME & design funding strategies; and running his own design & architecture practice.
Programme
09 00 Coffee and networking
09 30 Opening words (Lee)
09 50 Redesigning Government: A transformation caught between two worlds (Steinberg)
10 15 Statements of panelists (Keinonen, Kekkonen)
10 35 Panel discussion (moderation: Lee, Leppänen)
11 30 Closing words (Leppänen)
RSVP
The number of seats is limited, so please RSVP through the link below.
http://www.eventbrite.com/e/panel-discussion-design-for-government-tickets-15663330443
Organisers
Design for Government (DfG) is a course and research project. Started as a 10-ECTS advanced studio course under Aalto Creative Sustainability master's programme, Design for Government explores the potential utility of design in the solving complex challenges of the government and public sector. With emphasis on systems approach, empathic design and behavioural insight, we worked with the Ministry of Environment in 2014, and are working with the Prime Minister's Office and the Ministry of Agriculture and Forestry in 2015.
In the summer of 2014, DfG has joined to participate in applying for a research call with the Nordic think tank, Demos Helsinki, and its partner, Avanto Helsinki. The research project with the same name, Design for Government, is commissioned by the Prime Minister's office. The aim is to propose how behavioural insight, prototyping culture and evidence-based policy approaches can be best operationalised in Finnish government. The project is being carried out in two parts: a global benchmark of best practices interviewing both gloabl leaders in the development and key Finnish stakeholders; an experimentation in DfG course with concrete challenges faced with current Finnish government.
Moderators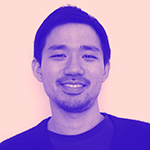 Seungho Lee
Seungho Lee is studying how written briefs and briefing aid design work across different sub-fields of design as a doctoral researcher at Aalto University School of Arts, Design and Architecture, where he also runs Design for Government as the responsible teacher.
Lee has been serving as a Demos Helsinki Associate since 2013. Previously, he has worked for the Finnish Innovation Fund Sitra, and design consultancies in Helsinki and Seoul.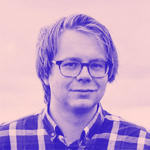 Juha Leppänen
Juha Leppänen is the Head of the Democracy and Capabilities in the Nordic think tank, Demos Helsinki. He specialises in conceptual analysis and socially important trends in sustainable lifestyles, global change, new forms of social solutions and the media.
Leppänen is one of the founders of Scoopinion, a start-up that promotes quality journalism and won the Helsingin Sanomat Foundation's 2011 Innovation Contest. His experience as a entrepreneur had been reflected in his work at Demos Helsinki such Peloton Club and Smart Retro.