Design for Government contributed to an event, Design Driven Society, hosted by Design Driven City and Design Europe during the Helsinki Design Week at L3 building in Jätkäsaari on September 9th.
The day started with a keynote on agile and participatory city development from Anthony Engi Meacock, an urban and architectural designer and co-founder of Assemble. Meacock has introduced fascinating projects including the Cineroleum and Yardhouse. Assemble's cases showed how physical design objects – buildings in this case – can help change the behaviour of the passerby – in this case, residents – and help create virtuous circle while providing new perspectives to the particular parts of the town under concern.
The event continued with an excellent panel discussion chaired by Brenton Caffin of the UK innovation charity Nesta and Marco Steinberg of Snowcone and Haystack, with the themes revolving around systemic problems, culture & identity, building empathy, managing uncertainty and skills for change.
Panelists included Head of Design at Kolding Municipality Design Sectretariat Ulrik Jungersen, Head of the City of Helsinki Youth Department Tommi Laitio, Strategic Design Advisor Nicolás Rebolledo Bustamante from the Government of Chile, Industry Advisor of Innovation Politics Antti Valle from the Finnish Ministry of Employment and Economy, Anthony Engi Meacock of Assemble, the Deputy mayor of City of Helsinki Anni Sinnemäki and the Head of Strategic Development David Waterhouse from the UK Design Council. The lively discussion managed to hit a variety of key issues involved in design for public sector from cultural change to procurements.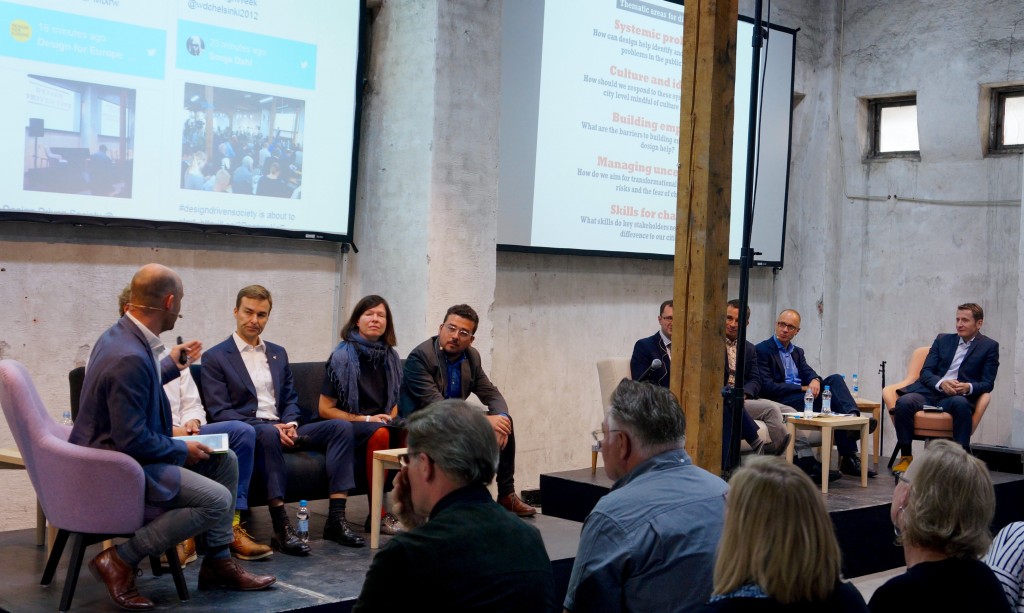 "It's about putting people in the centre. But who are we putting in the centre? It's a whole system of people!" – Nicolás Rebolledo Bustamante
The complexity of user-centred public design was nicely summed up in above Bustamante's comment. Not only the end users, but the larger stakeholders, public servants, and especially the frontline workers. This approach is analogous to what we learn in DfG. He also brought forward the point that culture is a driver but also a barrier, on which Steinberg commented on: "Culture can't be ignored but ideally you want to move it." Meacock continued: "If something is not culturally sustainable, it's not worthwhile. It's also about honesty. The government should be open about their successes and failures, what worked and what didn't."
From the Finnish public sector, deputy mayor Sinnemäki described politicians as "old-fashioned service-designers" who are used to asking people's opinions and building strategies from them. She also emphasised that sometimes one just needs to make decisions and do something. In this sense, experimentations are useful not only for short-term problem solving, but also for long-term decisions making. Laitio of the Youth Department added that procurements is an exciting development area to push better design into the public sector.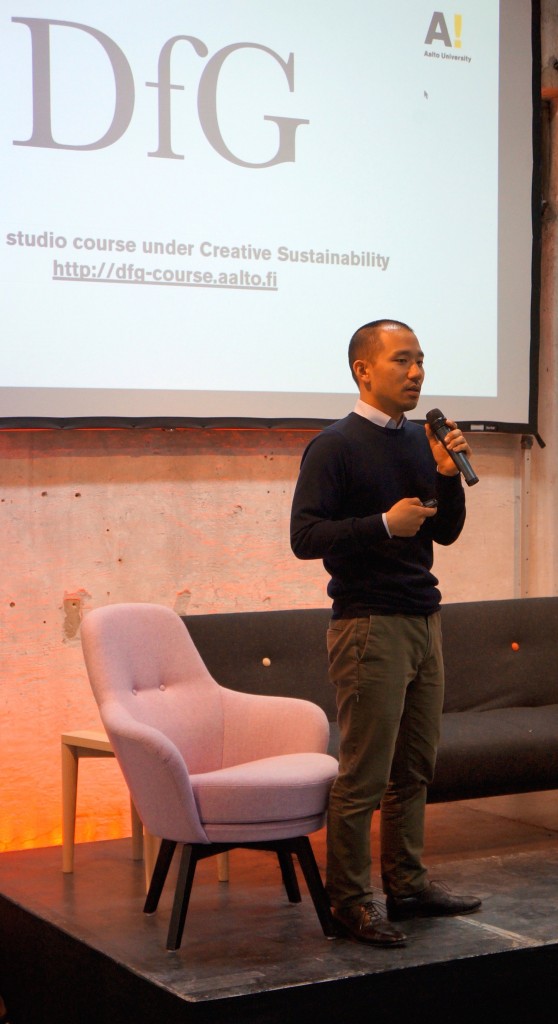 After lunch, the founder of Design for Government Seungho Lee introduced the background of the Design for Government (DfG) course, and Juha Leppänen and Mikko Annala of  Demos Helsinki opened up the results on Design for Government research project and experimentation culture in the public sector, the main chapter of which is available on their website.
Two cases from the 2015 DfG course, Primary Producers' Notifications and School Fruits and Vegetables were also introduced by the students of DfG. All the presentations can be found here in video.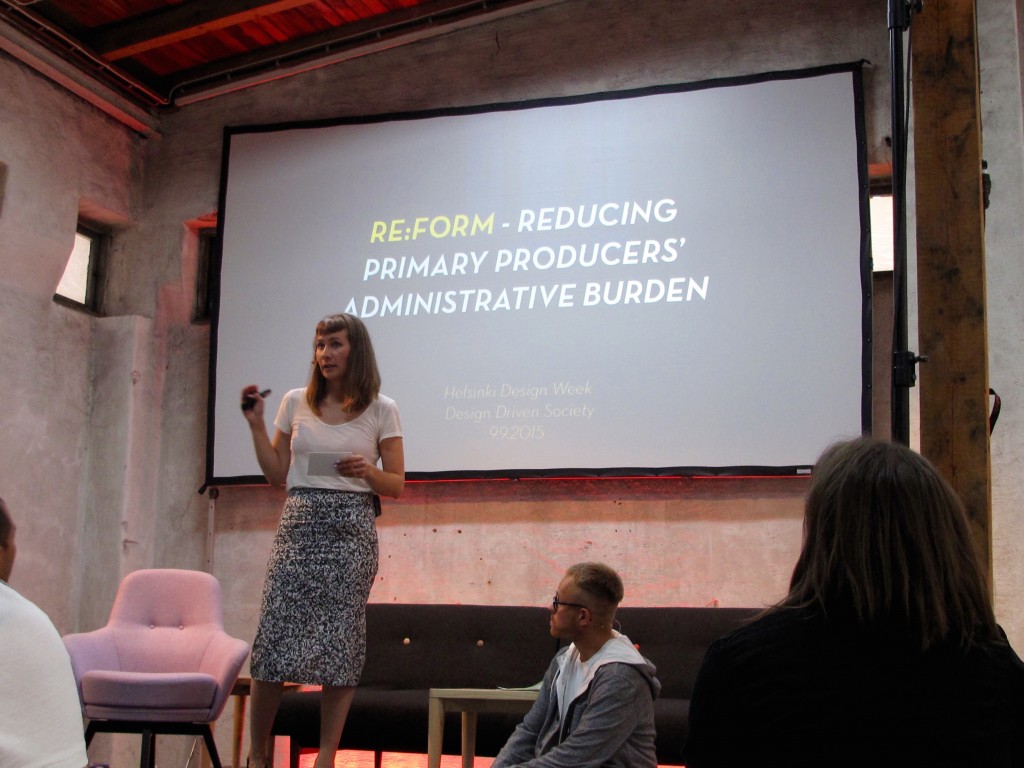 An workshop organised by Nesta closed up the active day. Eight groups of civil servants, designers and youth worked on two cases looking at solutions on youth marginalisation homelessness through design methods such as rapid persona.
The outcome of the day was an understanding of the range of challenges design faces in the public sector, such as how to work with procurements or how to choose the "right" stakeholders from a system of users. Nevertheless, the challenges also provide opportunities when combined with the ability to ask the right questions, understand the context in the design process and work with change-minded people on the government level.
More photos can be found here: https://www.flickr.com/photos/aalto-cs/sets/72157661505094036/