Final show – register now!
The Design for Government Final Show is now open for the public! The event is free, but due to limited seats at the venue, the event requires registration. We've previously been fully booked, so register here and now!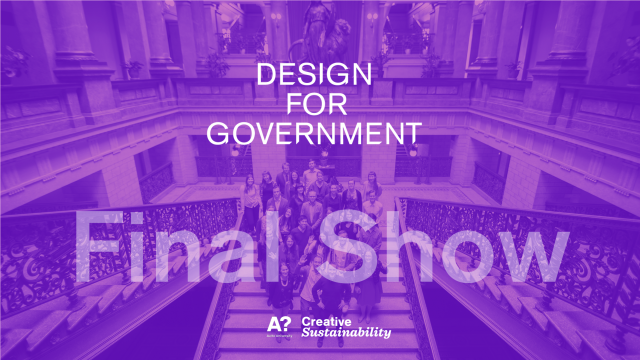 Design for Government 2018 Final Show
09:00 – 12:00, Tuesday 22 May 2018
Säätytalo, Finland's "House of the Estates", Snellmaninkatu 9-11, Room/Sali 15
The 2018 Final Show of the Design for Government course showcases new ways that multidisciplinary design can address policy-making and public-service provision! 3 highly-committed and talented student teams will present their research and proposals addressing a challenging project brief from within the Finnish government – this year, students address a policy challenge from the Ministry of Forestry and Agriculture and Metsähallitus. The project brief titled "Future of Finland's Hiking Areas: New uses, users and identities", explores and proposes futures for the hiking areas, a type of national land use with unique potential for economic, environmental and social sustainability.
The Final Show is also part of 2018 Aalto Festival.